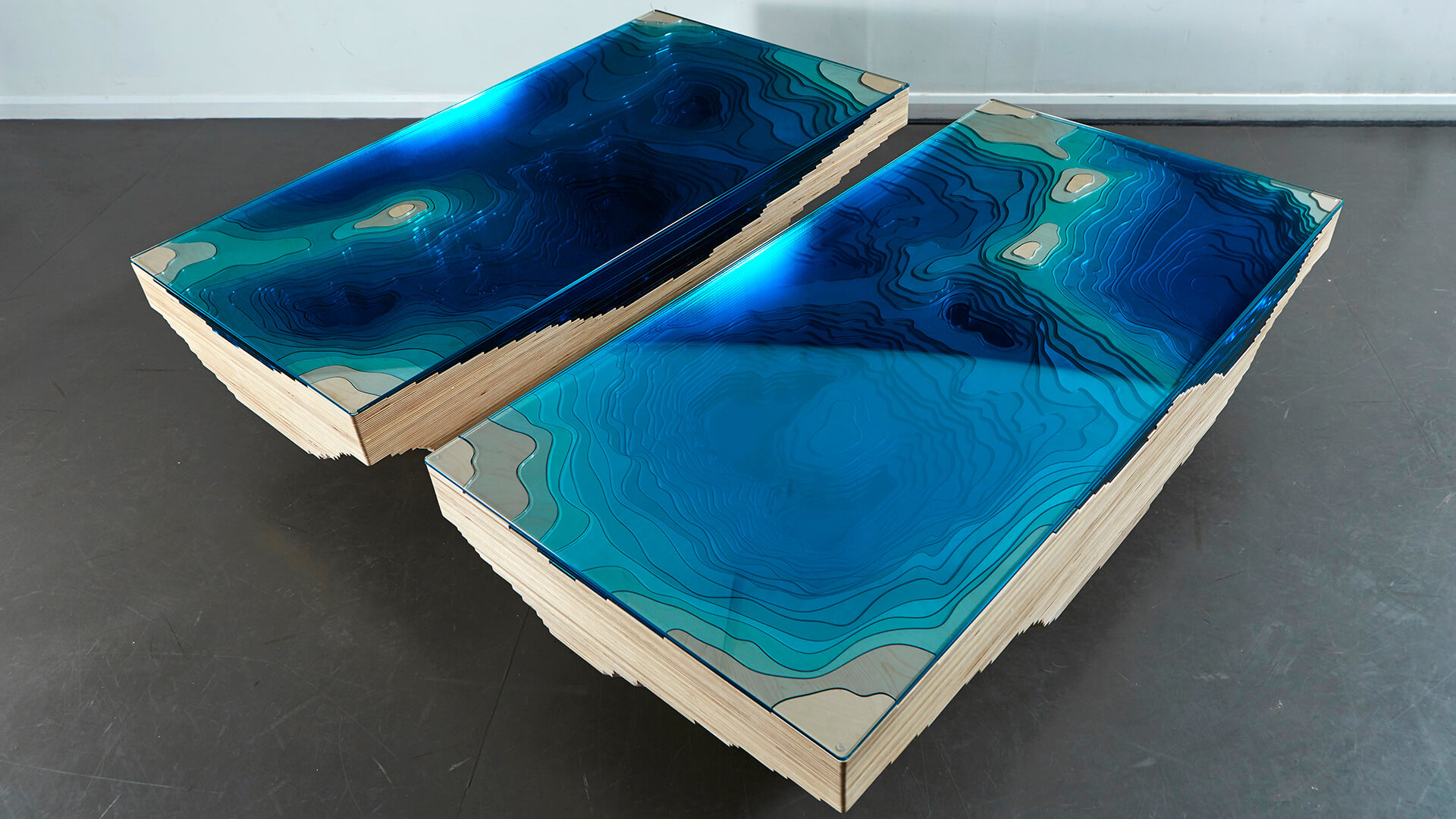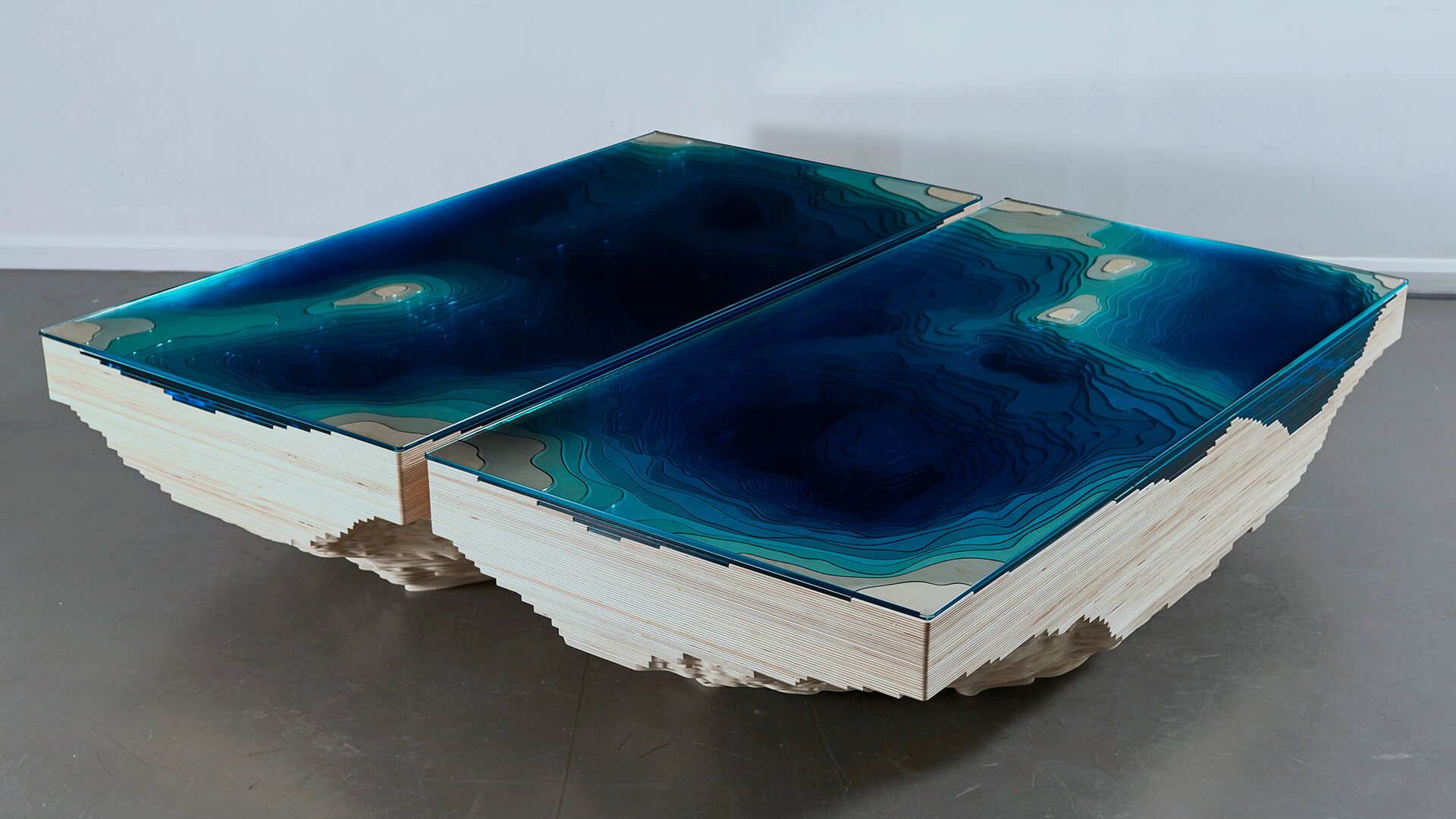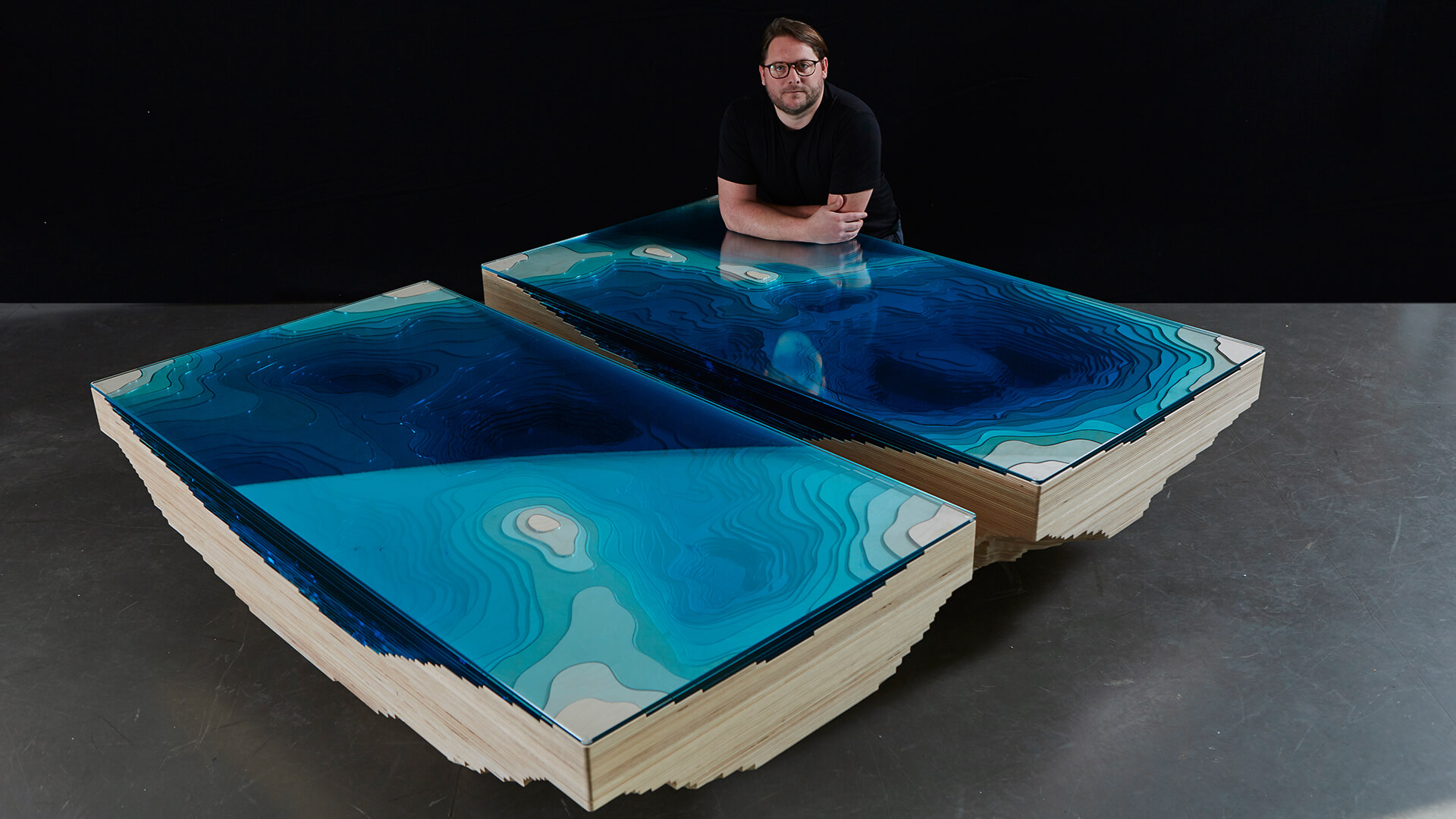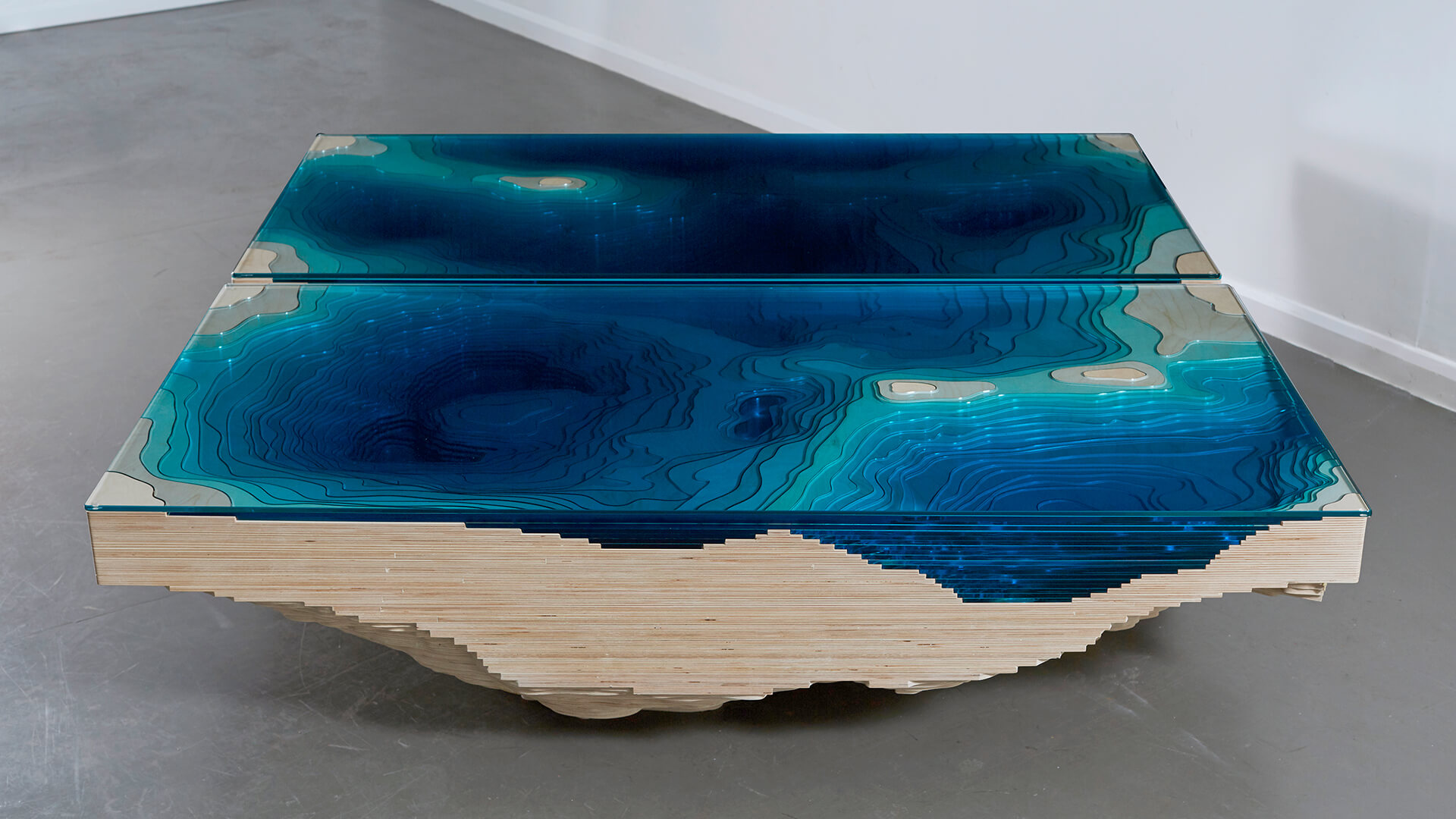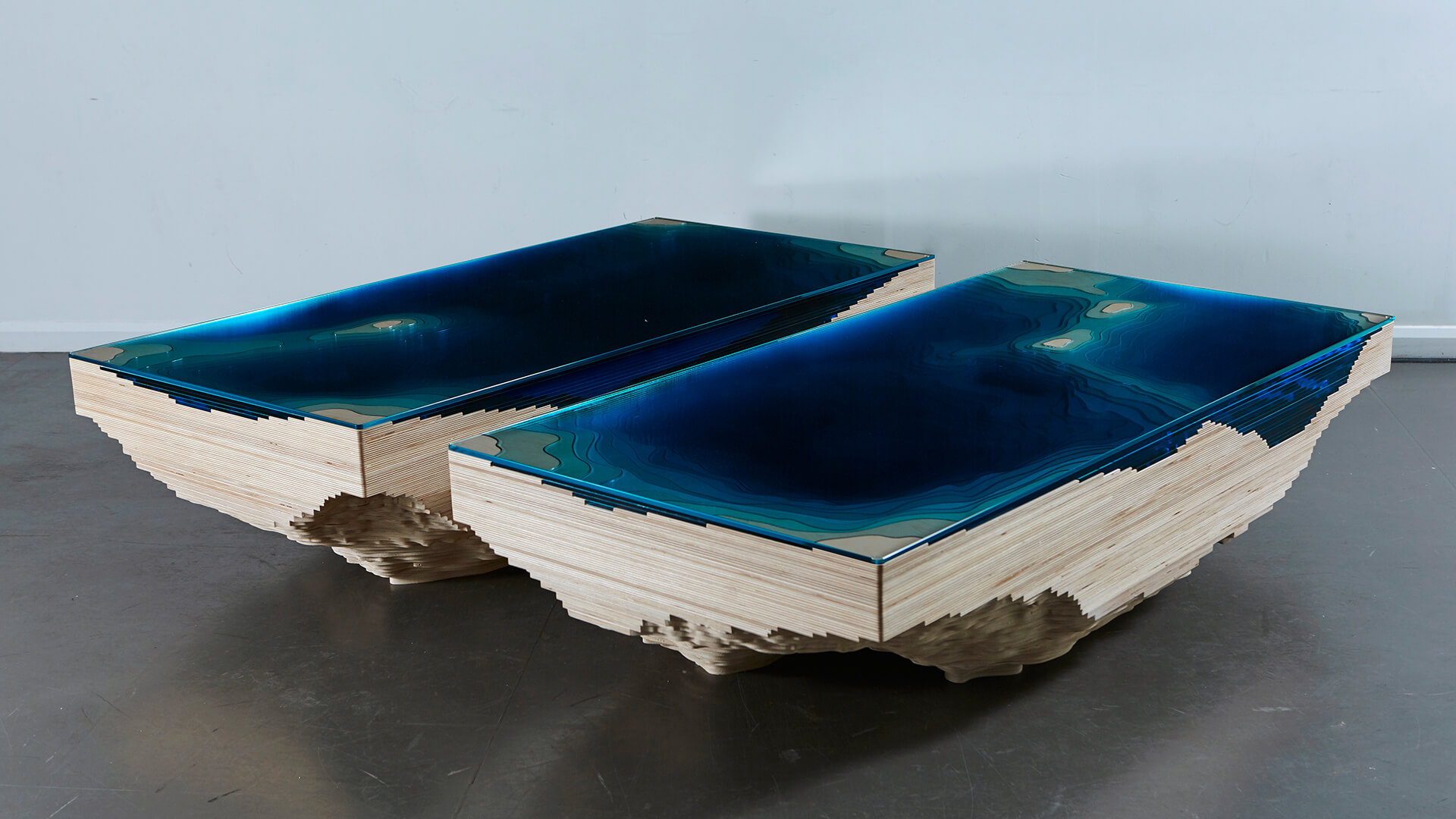 Abyss Kraken Coffee Table
Birch from sustainably managed forests, Glass
dimensions
(L) 190cm (W) 95cm (H) 48cm
And when you gaze long into an abyss, the abyss also gazes into you.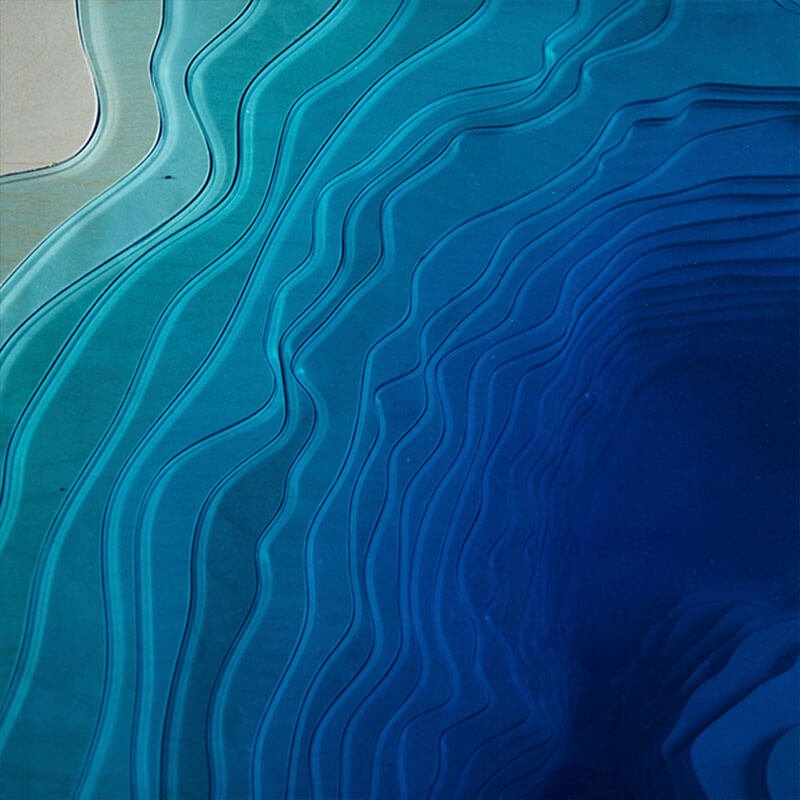 "As if a mythical power has lifted two perfect rectangles straight from the Earth's crust to use as his personal ornaments"
Abyss Kraken is a dramatic new statement coffee table by Christopher Duffy, played out over two pieces.  Abyss Kraken continues Duffy's explorations of the concept of depth with a mesmerising depiction of the Earth's seabed, played out in vivid turquoise colours.  Each table has an individual pattern, which when placed together, flows from one table across to the other.
The Abyss Kraken can be commissioned as a bespoke piece with designs chosen by the client.
Each piece is hand-made to order at the Duffy London workshop using high-grade wood from sustainably managed forests and other controlled sources and other eco-friendly materials.  The Abyss Kraken requires 12 – 14 weeks of manufacture time ahead of shipping.
The Kraken table is part of the Abyss collection and was featured on Wired.com in 2016.
Our latest coffee table design, the Abyss Horizon Coffee Table, 2023 edition is now available in birchwood and marble finishes.
Product information
MATERIALS
From sustainably managed forests and other controlled sources.
Dimensions
(L) 190cm (W) 95cm (H) 48cm
Delivery Times
This product is handmade to order by local artisans and in-house craftsmen, using ethically sourced materials, so please allow 12 -14 weeks for manufacture ahead of delivery.
Additional Details
The Abyss Kraken table is limited to 25 editions.
We can provide one-off bespoke pieces. Please contact us for further information.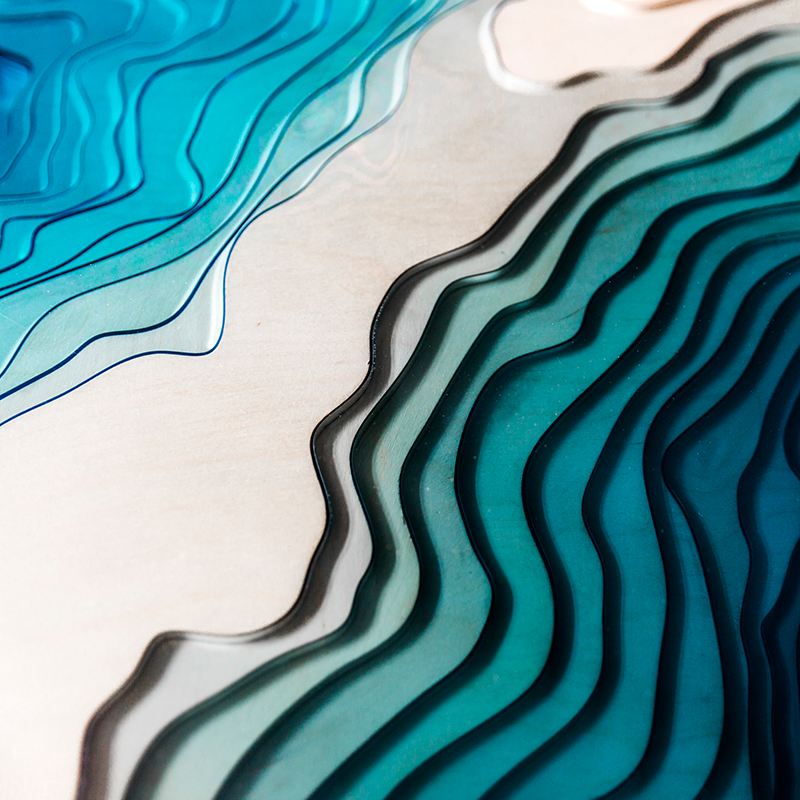 Delivery
Delivery time is 12 - 14 weeks