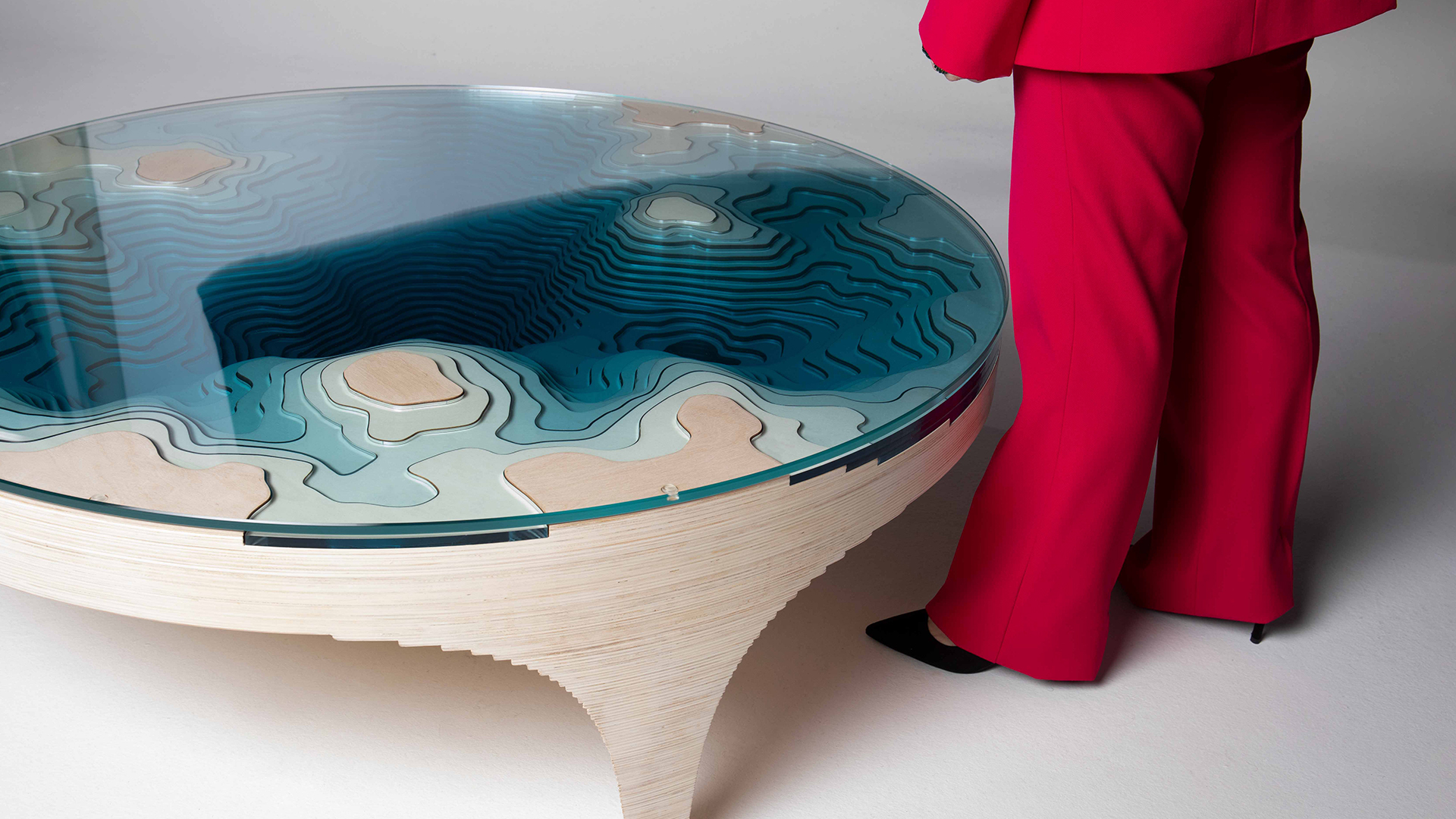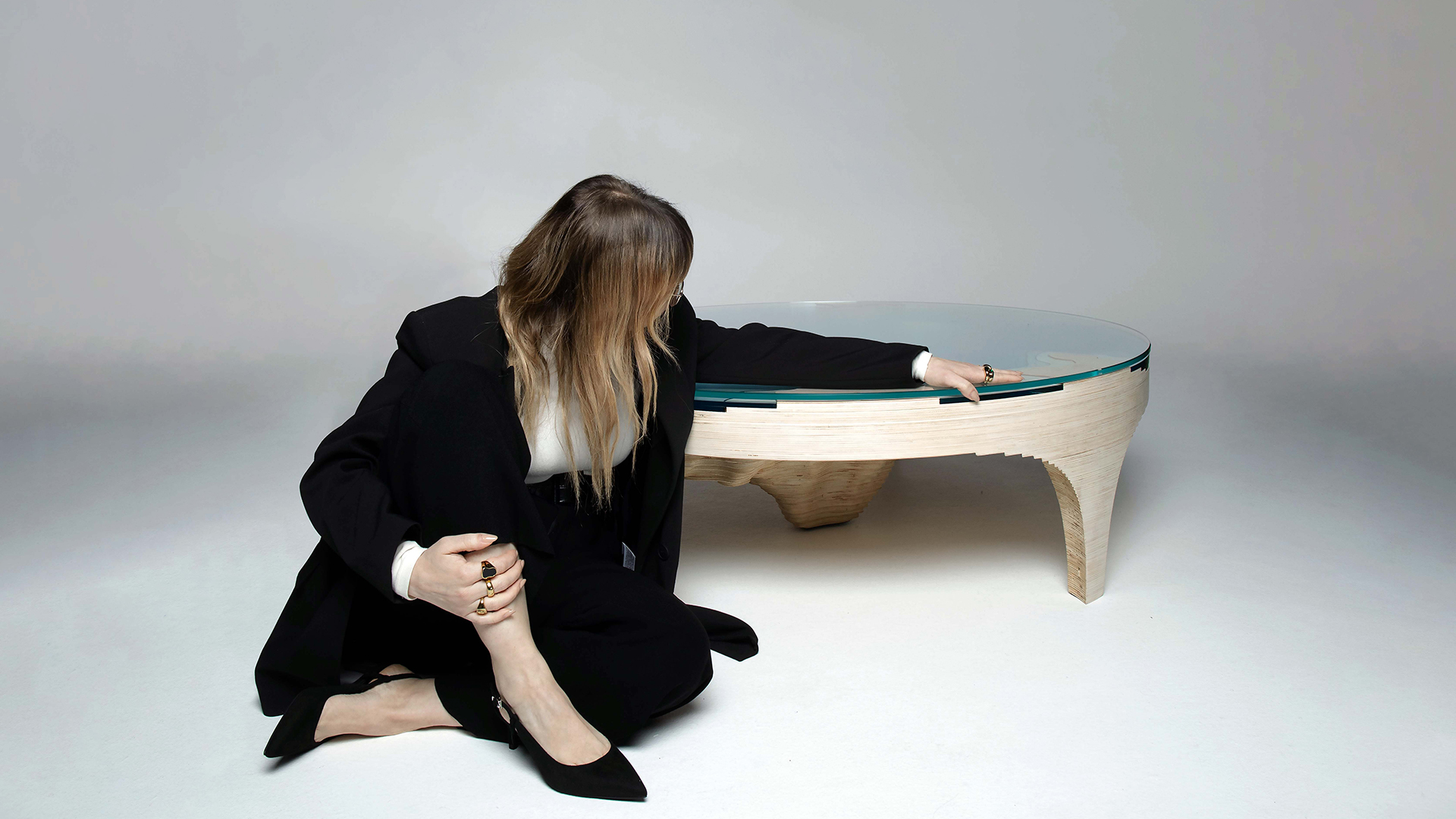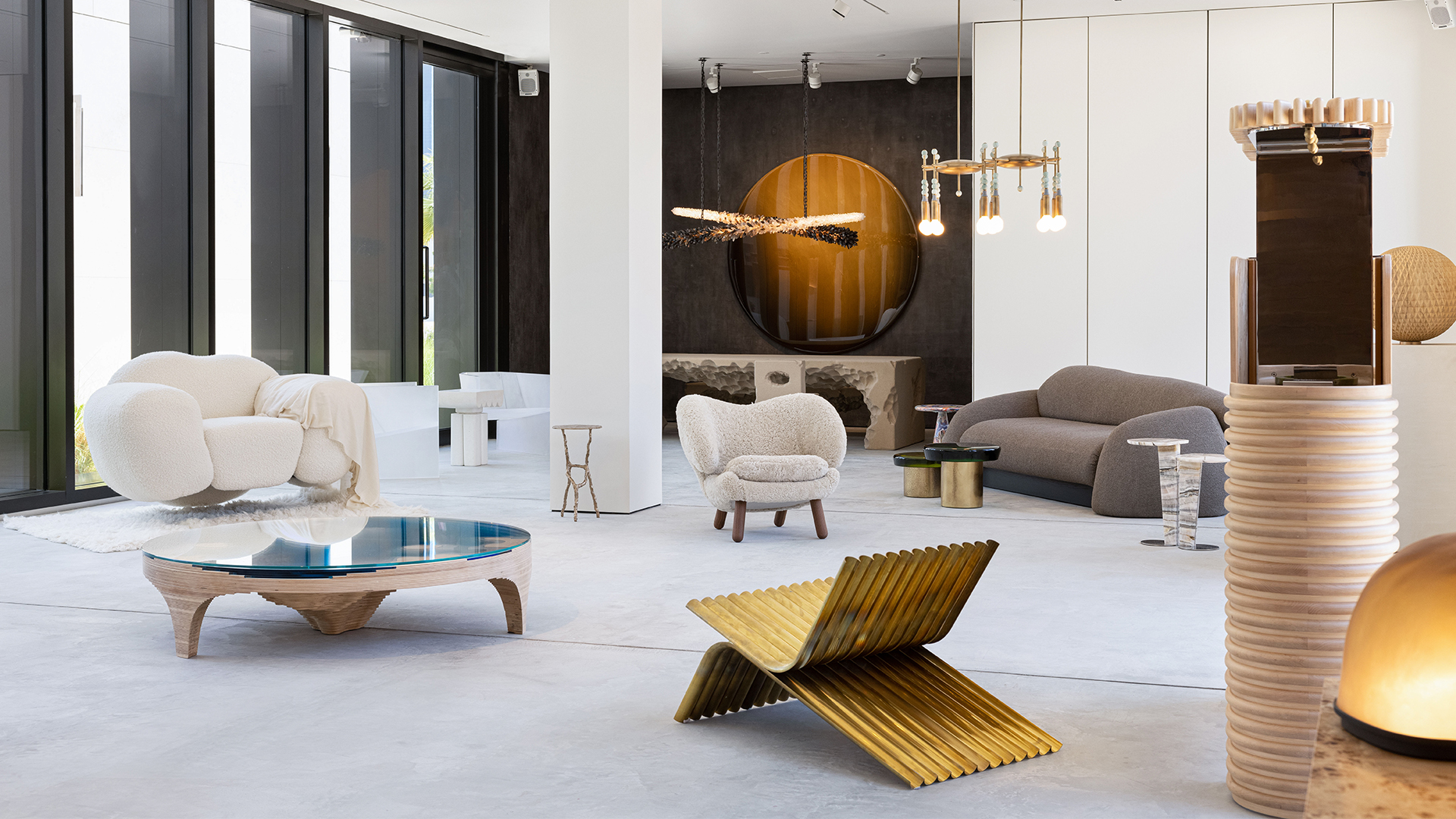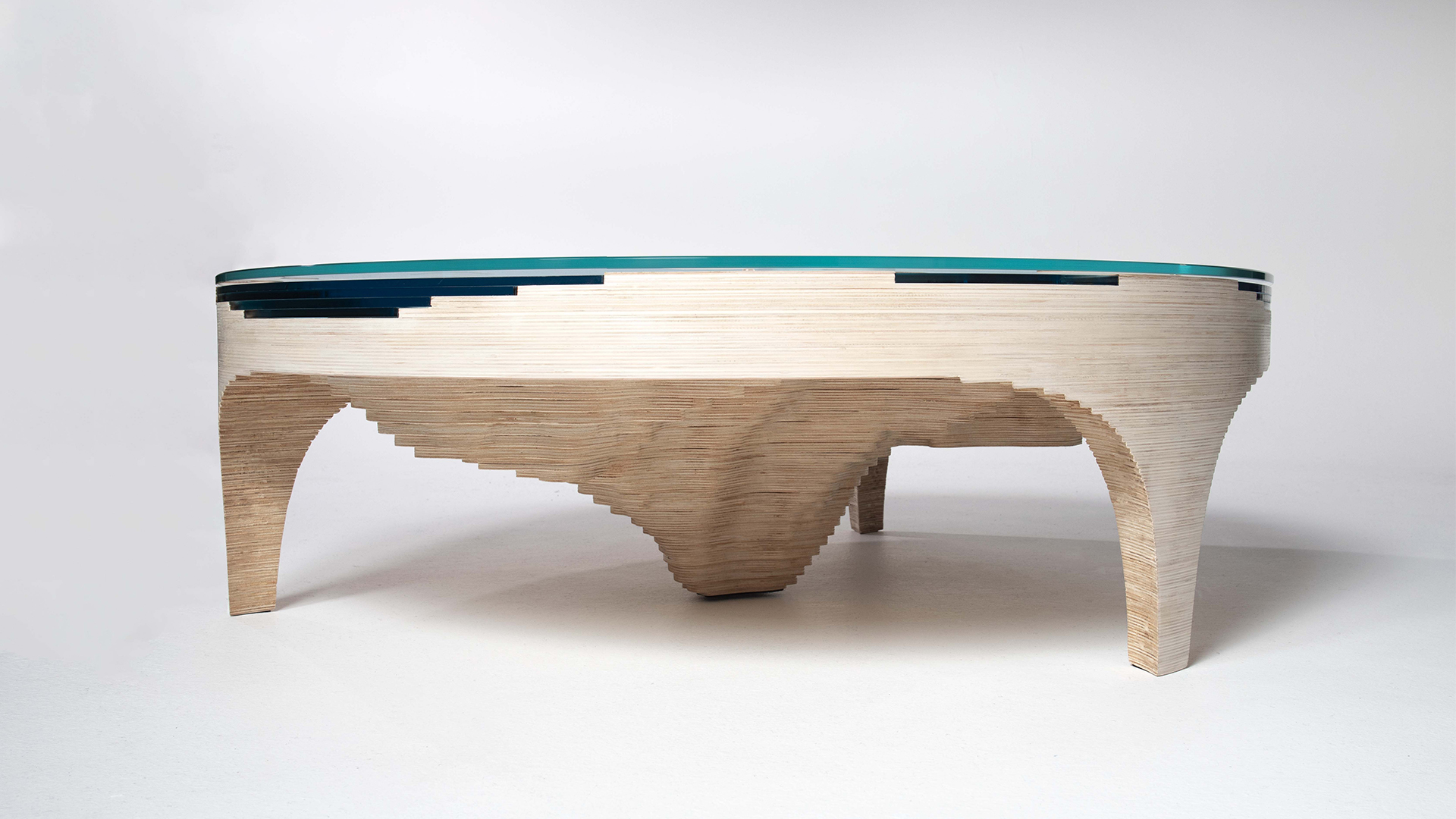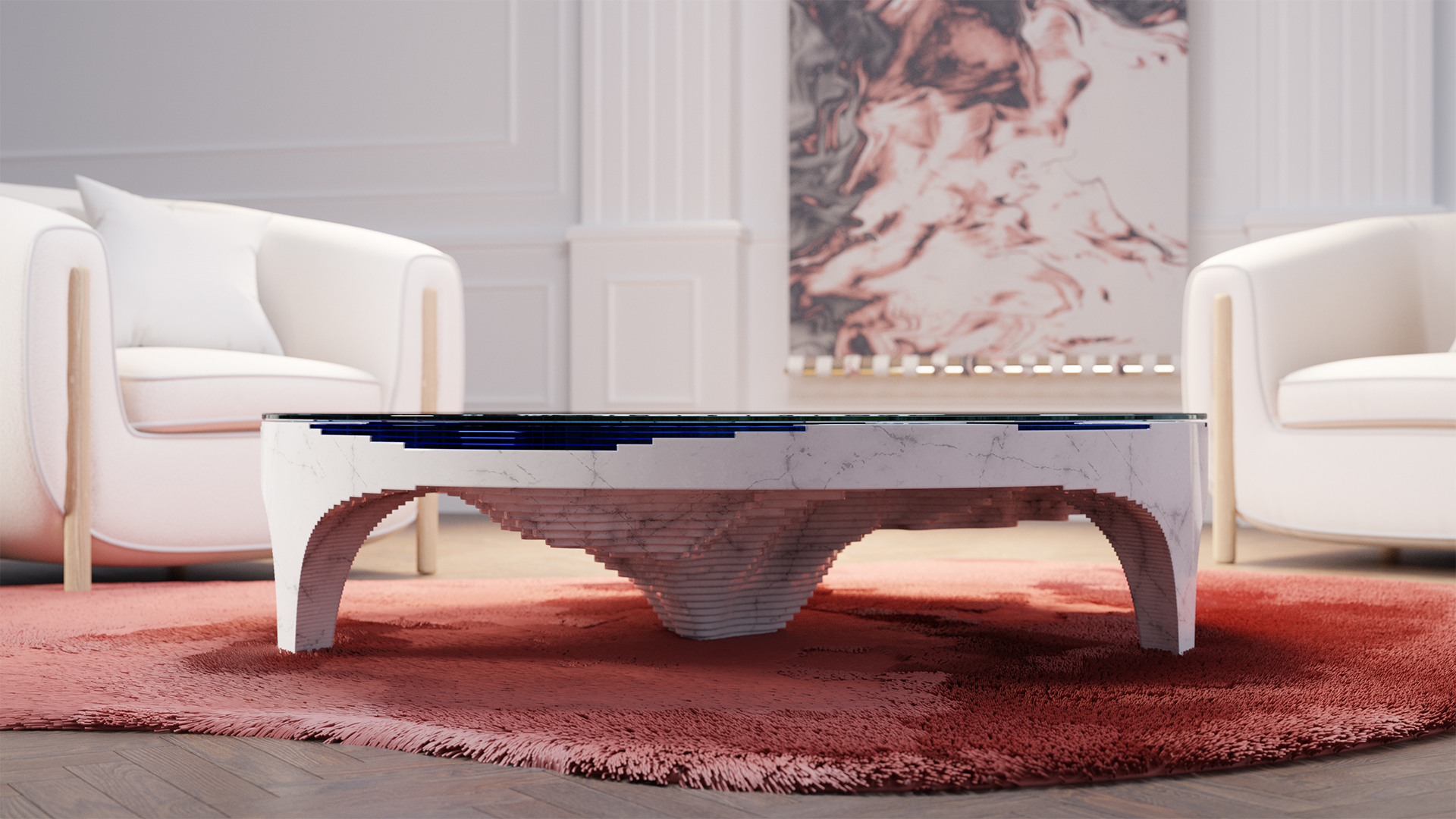 Abyss Horizon Coffee Table, 2023 Edition
Birchwood and Carrara marble finishes available
dimensions
(Ø)120cm x (H)40cm
It is by going down into the abyss that we recover the treasures of life. Where you stumble, there lies your treasure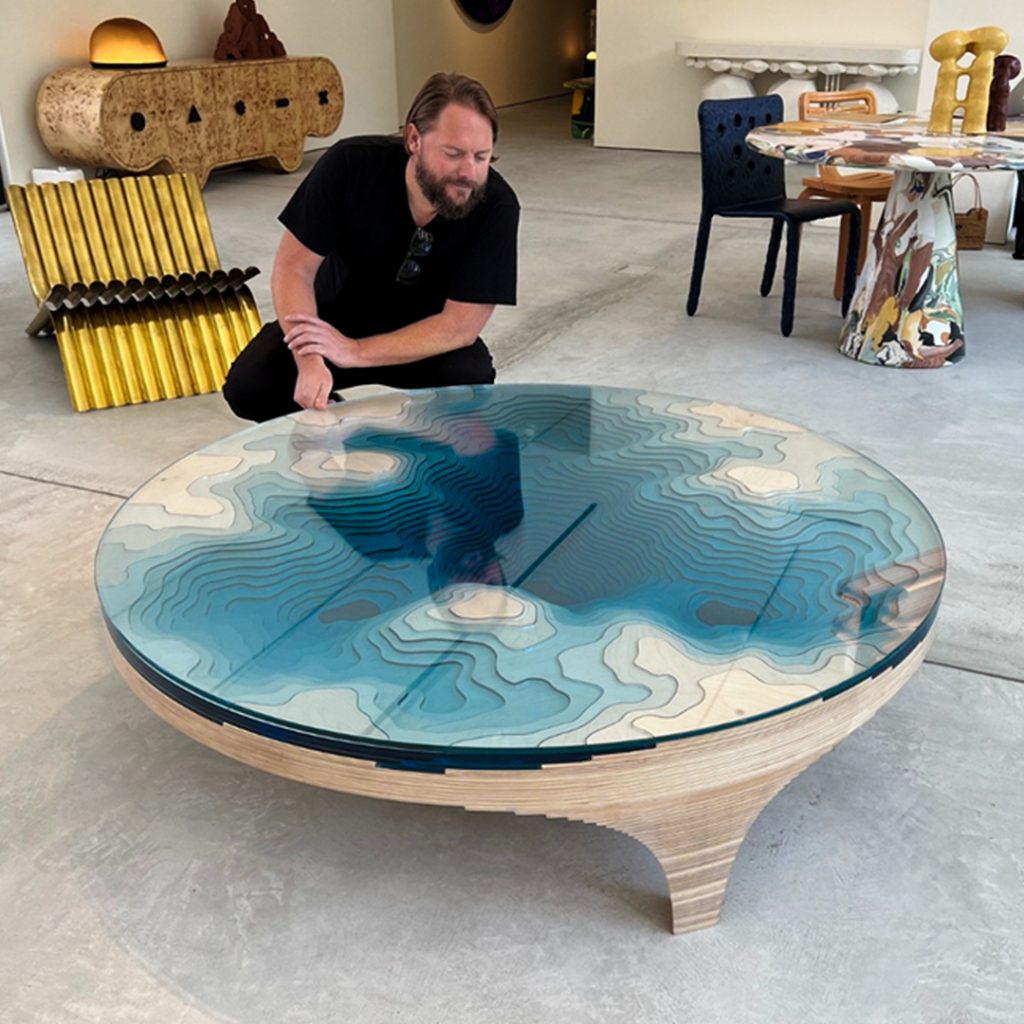 Duffy casts an eye downwards – with a captivating modern coffee table design.  A deep, turquoise-blue Abyss appears to float effortlessly above free space.
A study of depth and our perception of it, the Abyss Horizon makes use of the interplay between light and layers of the natural Birchwood colouration / marble and sculpted blue glass to forge a mesmerising three-dimensional canvas – reminiscent of our own perception of water, and how we observe its colour transform at different depths
The perceived change in colour, becomes the element that gives true meaning to the piece, conjuring up ideas of a great oceanic topography, and transforming the flowing design into an expressive object.
For the 2023 edition, three curved legs support a dramatic, contoured base section that appears to collapse downwards into the floor.  The physical space around the edges of the table focuses the senses to enhance our view of a great, floating Abyss, with a colossal sinkhole at its centre.
Handmade to order in our London studios.  Available in two sizes and either a Birchwood or white Carrara marble finish.
Limited edition of 25 pieces.
Product information
MATERIALS:
Birchwood, Glass
White Carrara Marble, Glass
DIMENSIONS:
(Ø) 120cm (H) 40cm
(Ø) 140cm (H) 40cm
DELIVERY TIMES
10-14 weeks from date of deposit received
ADDITIONAL INFORMATION
Bespoke pieces and finishing options are available on request
ABYSS COLLECTION
A study of depth and our perception of it.  Discover the Abyss collection in full here
In 2019, a limited edition of the original Abyss Table was acquired by the Musée des Arts Décoratifs at The Louvre in Paris to become part of the permanent French National collection.