dimensions
(Ø)120cm x (H)40cm
We set ourselves rules in order to be totally free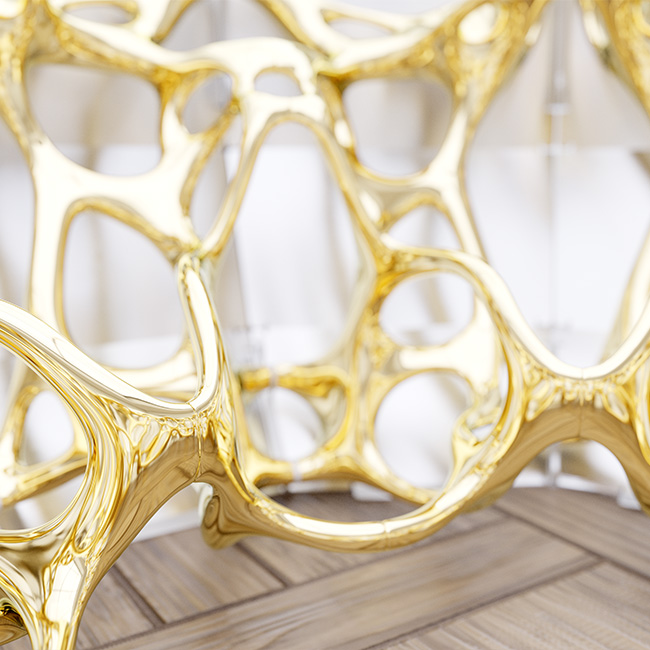 Colliding infinity
Singularity Coffee Table collides a series of free-flowing structures into a unique decorative coffee table design. An exploration of form, a whole new aesthetic emerges as the traditional linear design process is disrupted by artificial intelligence.
Free-flowing, organic structures are broken down, refined and then combined with faceted stainless steel elements in a purely decorative aspect.
By designing the outer form first, and strategically placing 'connection points' we were able to create parameters to generate a multitude of complex outcomes.

Chris Duffy
Each piece within the collection has two finishes: Dark and Light. The dark finish is a combination of matte and gloss black.  The light finish combines brilliant white, brushed stainless steel and mirror polished gold.
Specifications
MATERIALS
Powder-coated mild steel, mirror-polished stainless steel, infused-resin.
FINISHES
Mirror-polished stainless steel in matte black or white and matte black or metallic finishes.
DIMENSIONS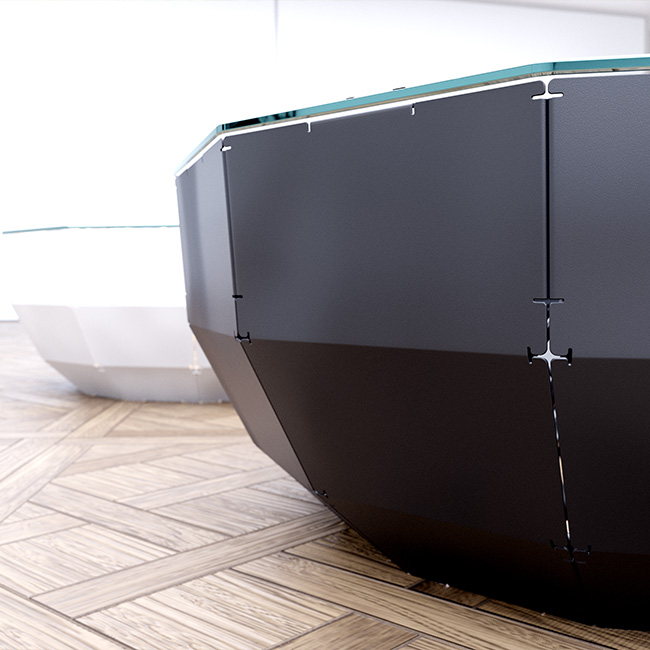 Please contact us for further information.