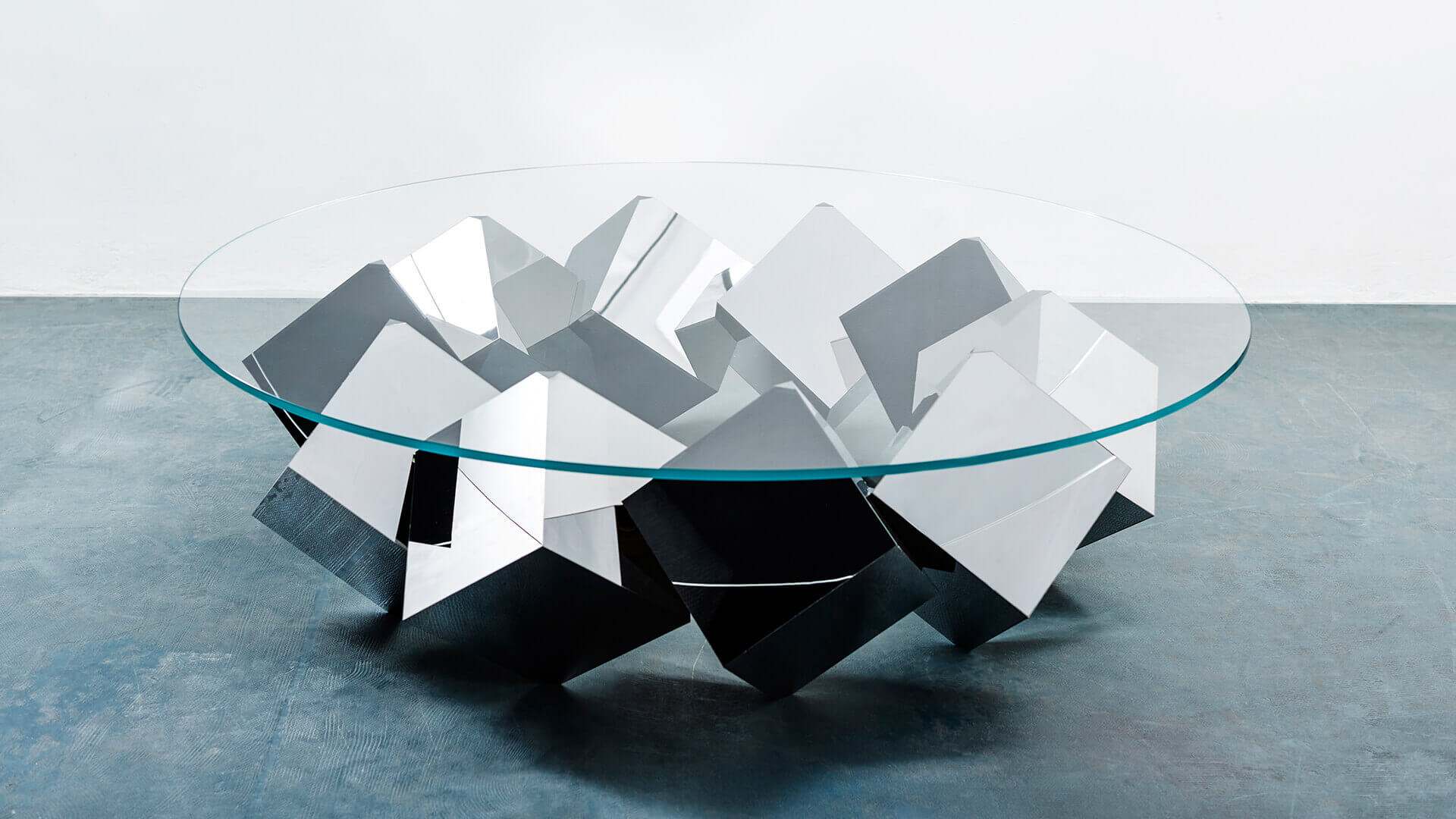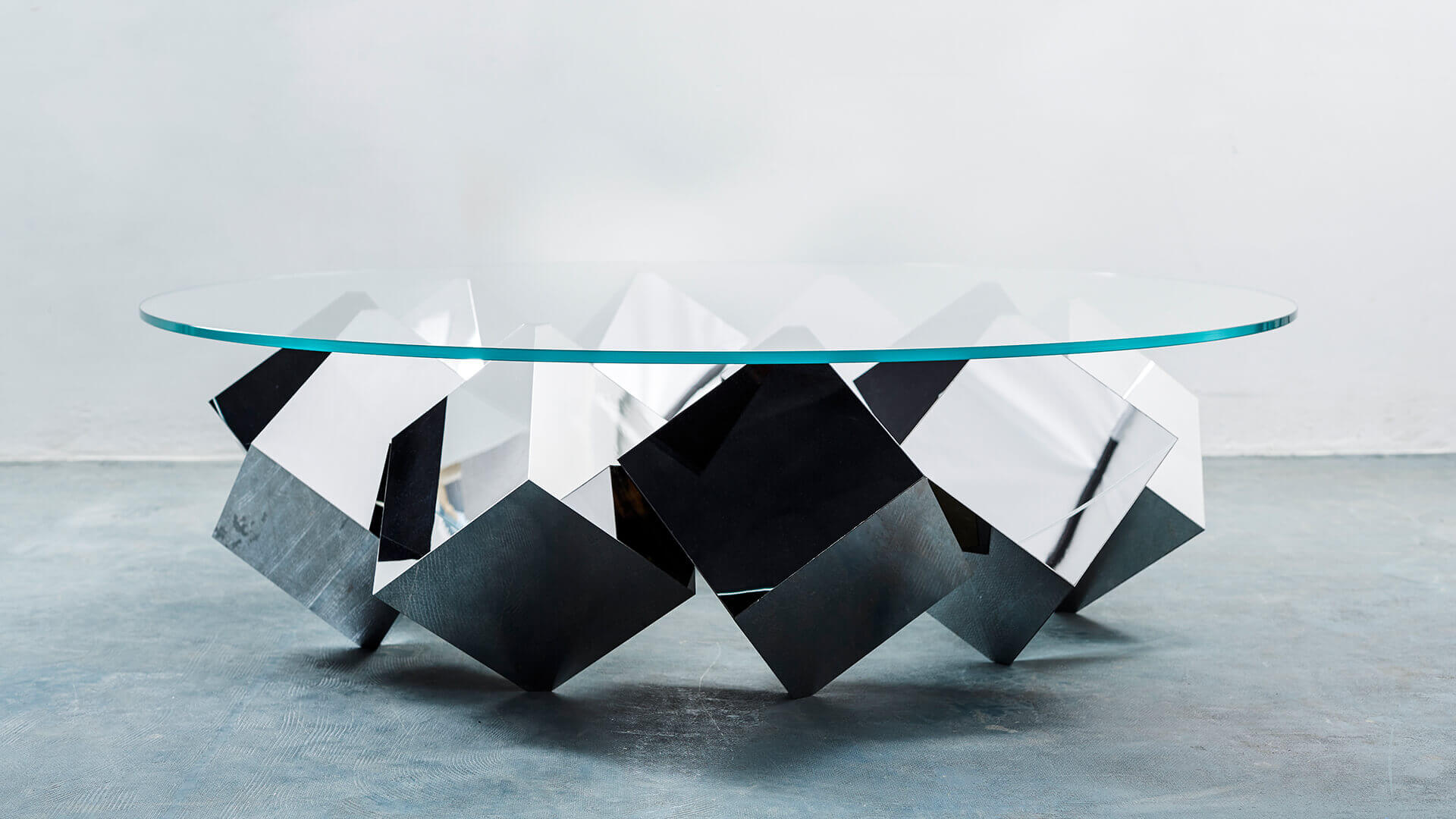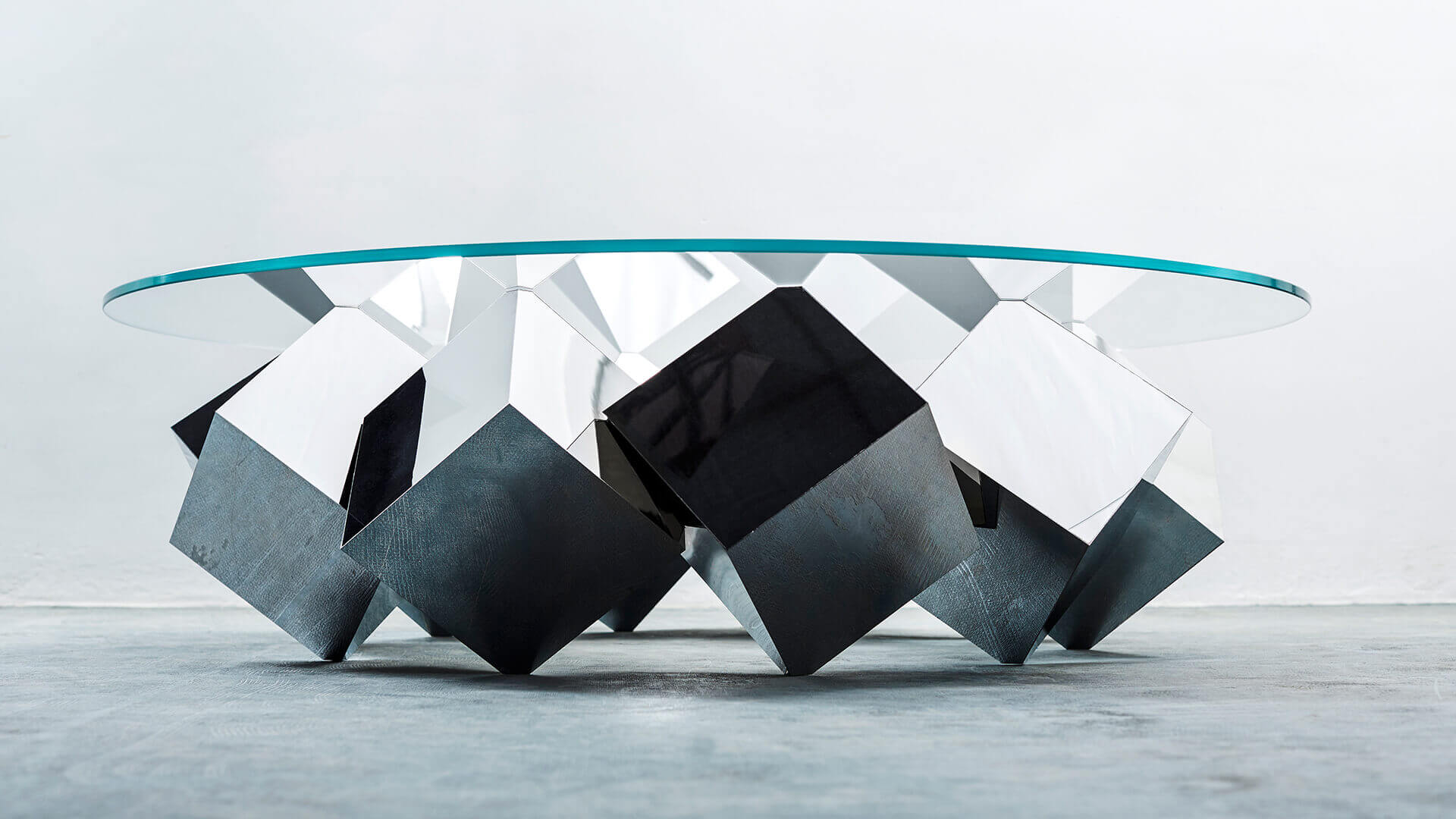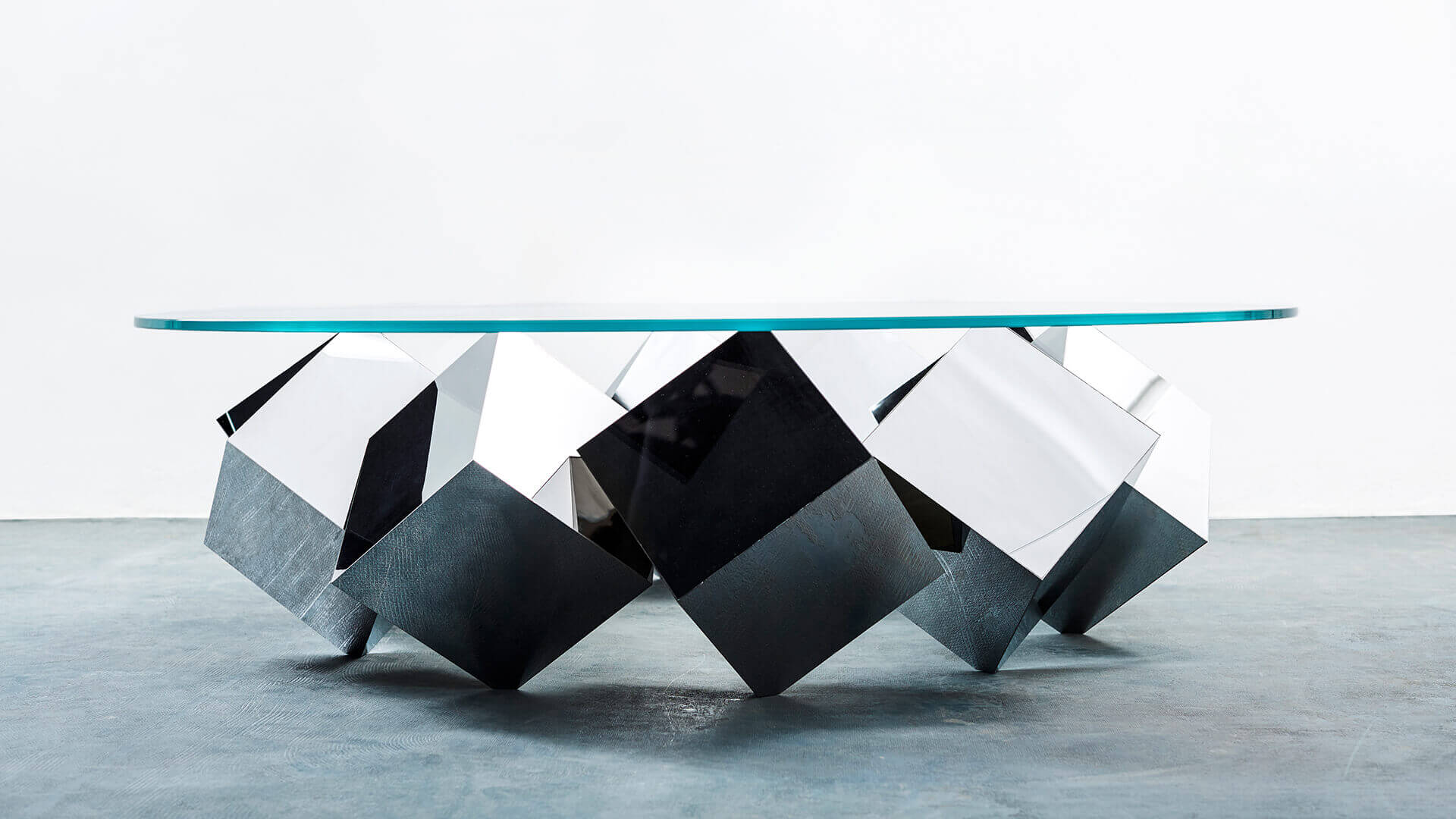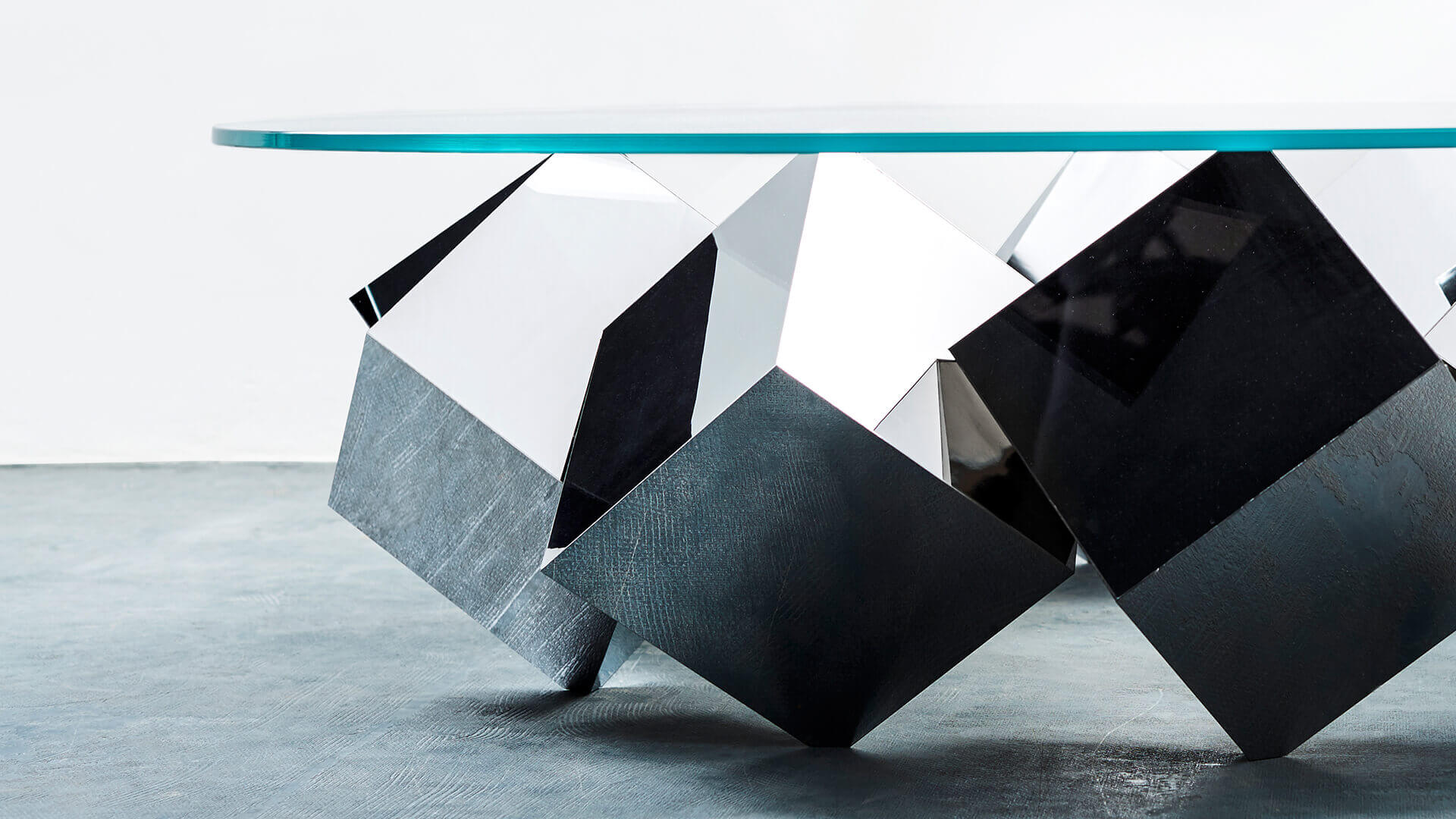 Magic Mirror Coffee Table
Polished Stainless Steel, Glass.
dimensions
(D) 140cm (H) 40cm
We adore chaos because we love to produce order.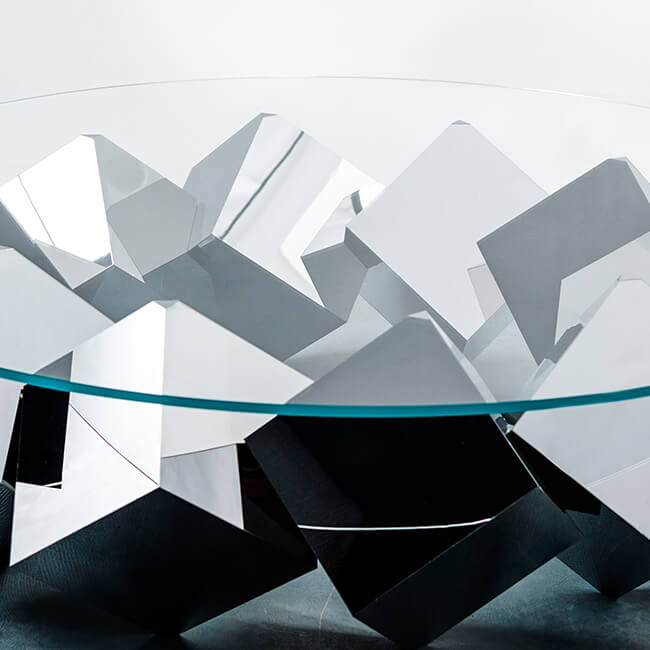 Magic Mirror gives the impression of continuous motion, with each polished block merging into the next one to create the ongoing illusion, as if Sisyphus were rolling his own steel boulder along a never-ending, circular path.
The table is reminiscent of a string of metallic gemstones, each merging into the next, with an M.C. Escher style representation.
Product information
MATERIALS
Polished Stainless Steel. Glass.
Dimensions
(D) 140cm (H) 40cm
Delivery Times
This product is handmade to order by local artisans and in-house craftsmen, using ethically sourced materials, so please allow 10 – 14 weeks for delivery.
Additional Details
The Magic Mirror Table is limited to 25 editions.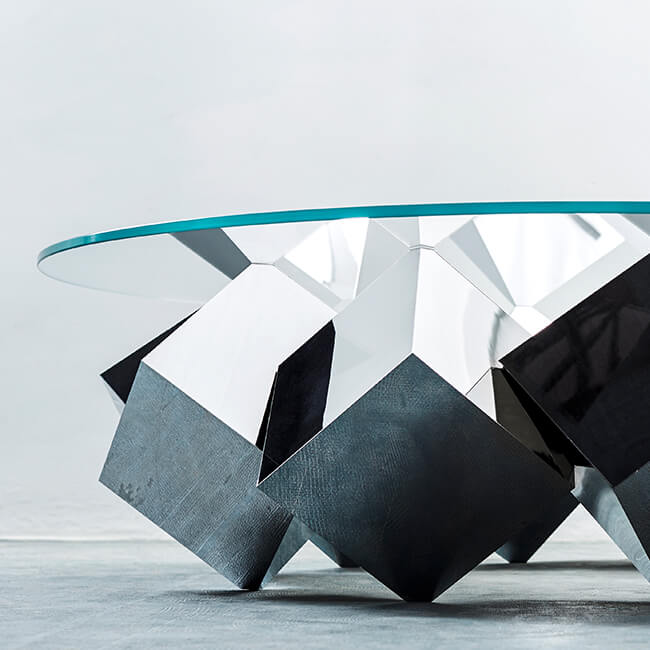 Delivery
Delivery time is 10 - 14 weeks