Stainless steel, Steel and Resin composite.
dimensions
(L) 150cm (W) 42cm (H) 85cm
Life is a balance of holding on and letting go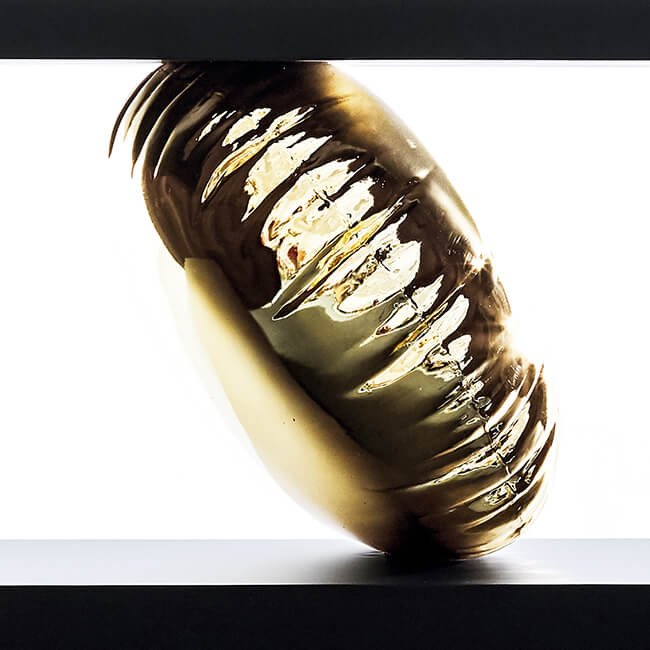 Collapse aims to hold the viewer at the point of tension between two states. A single, dazzling helium balloon appears to support an impossibly heavy metal block at the exact point of perfect balance, or imminent disaster…!
A sculptural work that's designed to confound and to challenge the viewer at every step.  Eye-catching console table when placed against a wall, or statement centerpiece to transform any room.
Collapse is offered in a variety of finishes including brushed or powder-coated mild steel and bespoke 'chrome' balloon colours: red, blue, silver, gold.
Created using the latest PVD sputtering technologies for high-quality, and impact-resistant finishes that are significantly more environmentally friendly than previous methods.  Building the finish atom by atom…
By Christopher Duffy for Duffy London.
Product information
MATERIALS
Stainless Steel, Steel and Resin composite.
Dimensions
(L) 150cm (W) 42cm (H) 85cm
Delivery Times
This product is made to order by local artisans in our London workshop so please allow between 10 -14 weeks for delivery.
Additional Details
Collapse is limited to 25 editions.
Bespoke pieces are available on request.