Birch from sustainably managed forests, Glass
dimensions
(L) 240cm (W) 120cm (H) 75cm
And when you gaze long into an abyss, the abyss also gazes into you.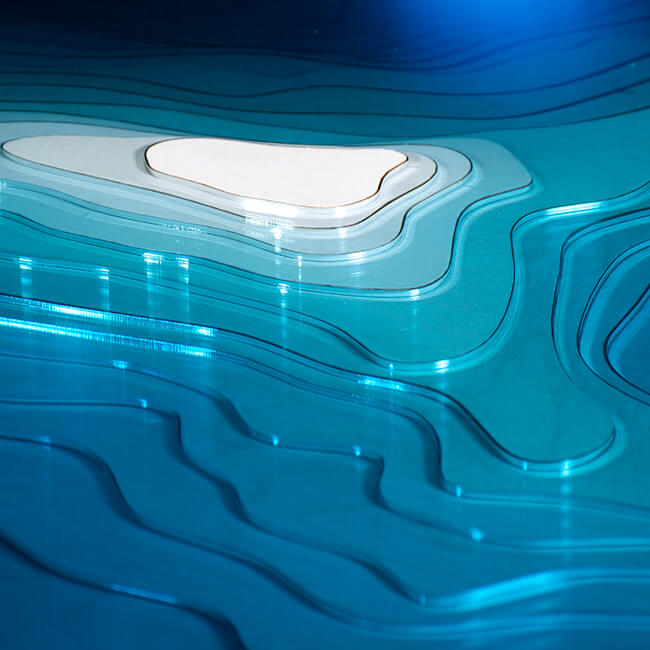 Like all of the Duffy London Abyss designs, Abyss Host plays on the concept of depth and creates a dramatic geological cross-section as mesmerising as the deep ocean.
Abyss Host impresses with its immense scale and wow factor.  A luxurious, statement centerpiece of furniture that's ideal for hosting and adding a sense of grandeur to any space.
Our latest coffee table design, the Abyss Horizon Coffee Table, 2023 edition is now available in birchwood and marble finishes.
Product information
MATERIALS
From sustainably managed forests and other controlled sources.
DIMENSIONS
(L) 240cm (W) 120cm (H) 75cm
DELIVERY TIMES
This product is handmade to order in London from sustainable materials, so please allow 12-16 weeks for delivery.
ADDITIONAL DETAILS
The Abyss Host is limited to 11 editions.
We can provide one-off bespoke pieces.
Please contact us for further information.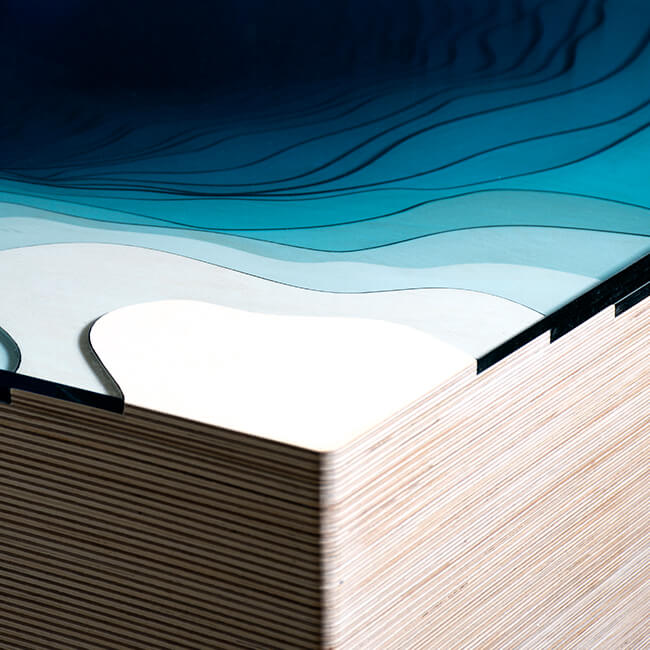 Delivery
Delivery time is 8 - 12 weeks