Birch from sustainably managed forests, Glass
dimensions
(L) 200cm (W) 55cm (H) 75cm
And when you gaze long into an abyss, the abyss also gazes into you.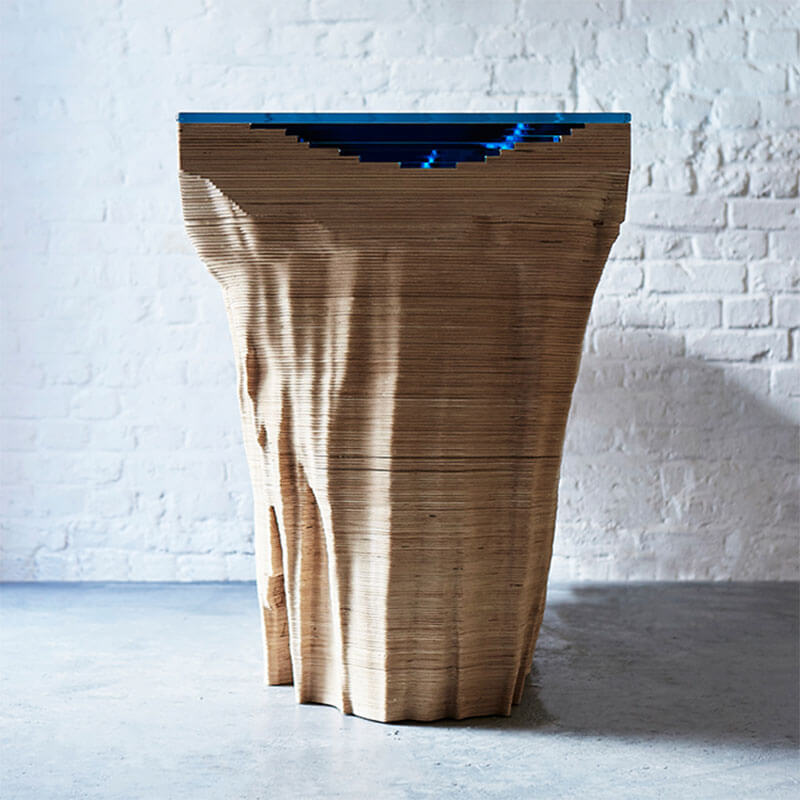 The Abyss Console table is a beautiful new addition to the Abyss range.
The base of the Abyss Console takes a more fluid approach to representing the geological erosion of the Earth's Crust, it moves and flows in greater detail, like billowing fabric or distorted rock at high pressures.
Product information
MATERIALS
From sustainably managed forests and other controlled sources.
Dimensions
(L) 200cm (W) 55cm (H) 75cm
Delivery Times
This product is handmade to order by local artisans and in-house craftsmen, using ethically sourced materials.
Please allow 10 – 14 weeks for delivery.
Additional Details
The Abyss Console is limited to 11 editions.
We can provide one-off bespoke pieces. Please contact us for further information.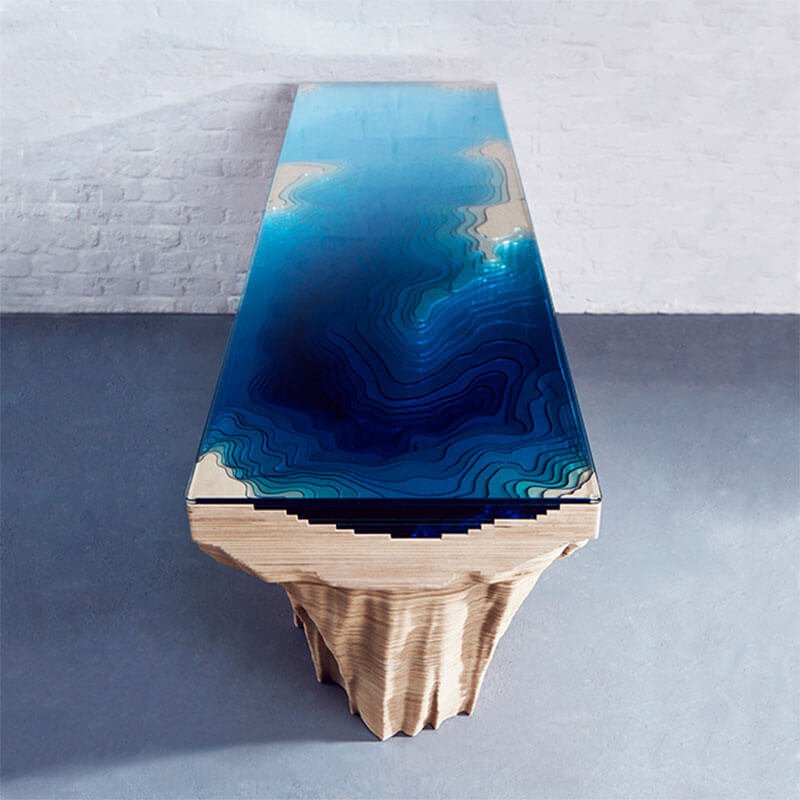 Delivery
Delivery time is 10 - 14 weeks