Reimagined for 2023 with a new fragmented design and mirror-polished stainless steel and gold finishes
dimensions
(L)90cm x (W)45cm x (H)100cm
Illusion is the first of all pleasures.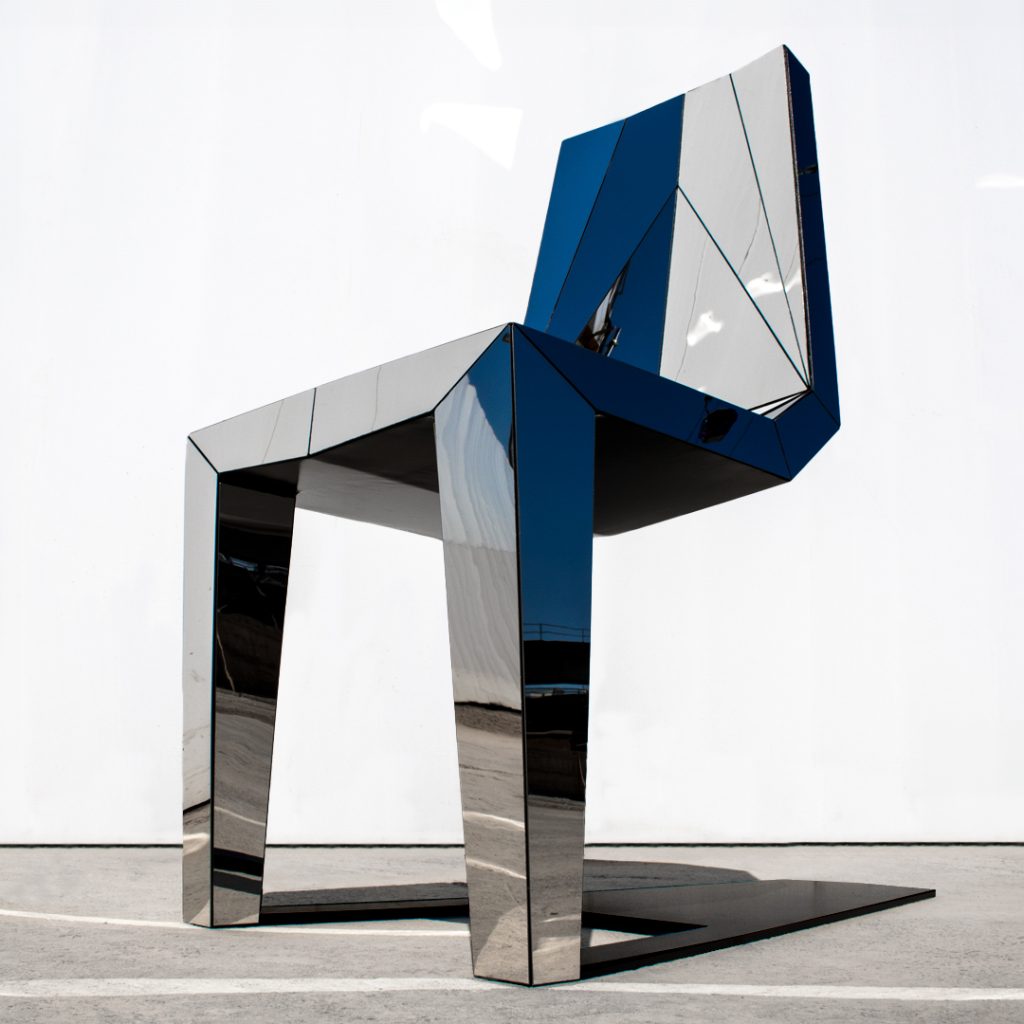 A chair suspended above its own shadow
First exhibited in Milan in 2009, the Shadow Chair is a visual trompe l'oeil piece that plays on our perception with its gravity-defying, cantilevered design.
The Shadow Chair has been reimagined for 2023 with a new fragmented design that emphasizes contrast, through the interplay of light and shadow. Available in glistening mirror-polished stainless steel and gold finishes.
Product information
MATERIALS
Powder-coated mild steel, mirror-polished stainless steel.
FINISHES
Mirror-polished stainless steel in gold or silver finishes.
Each chair is powder-coated in matte black with other RAL colour finishes available on request.
DIMENSIONS
(L)90cm x (W)45cm x (H)100cm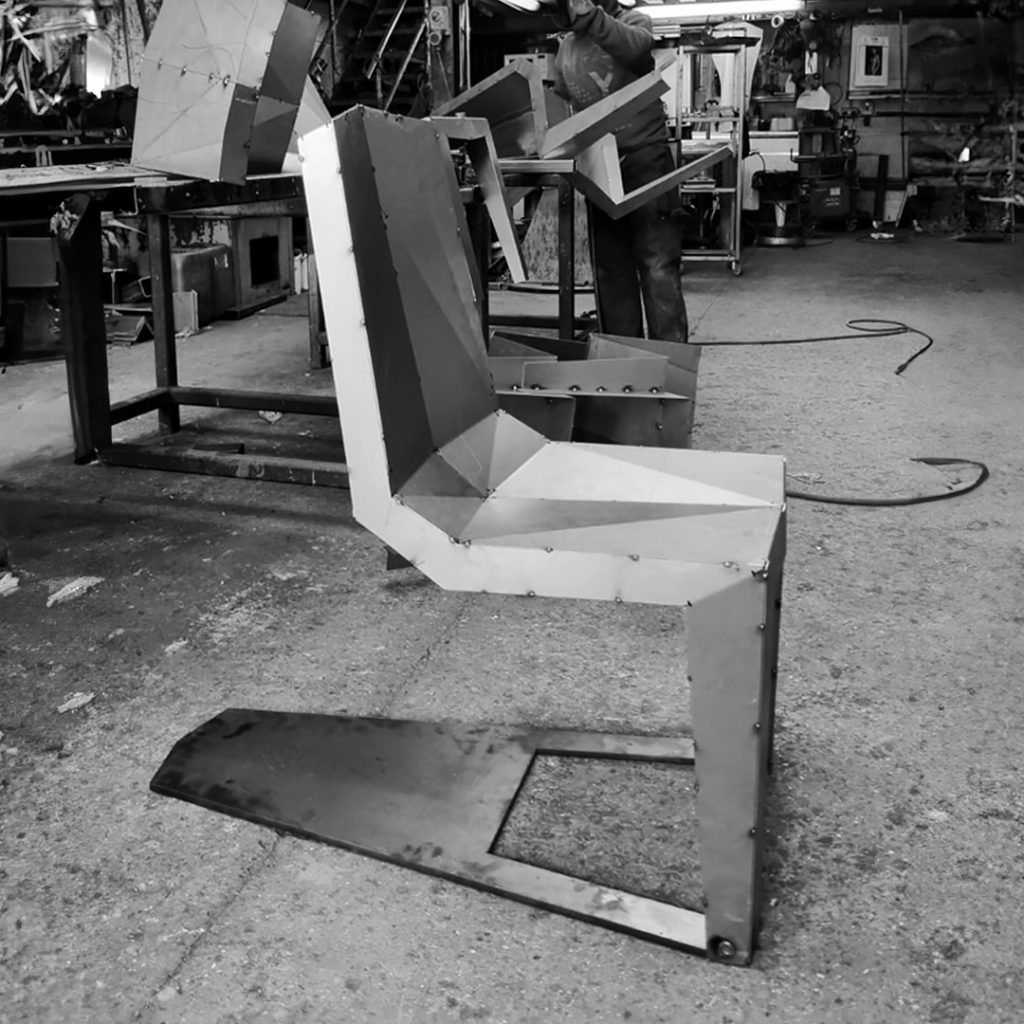 Delivery
Delivery time is 10-14 weeks