Polished Stainless Steel, Glass.
dimensions
(D) 100cm (H) 35cm
We adore chaos because we love to produce order.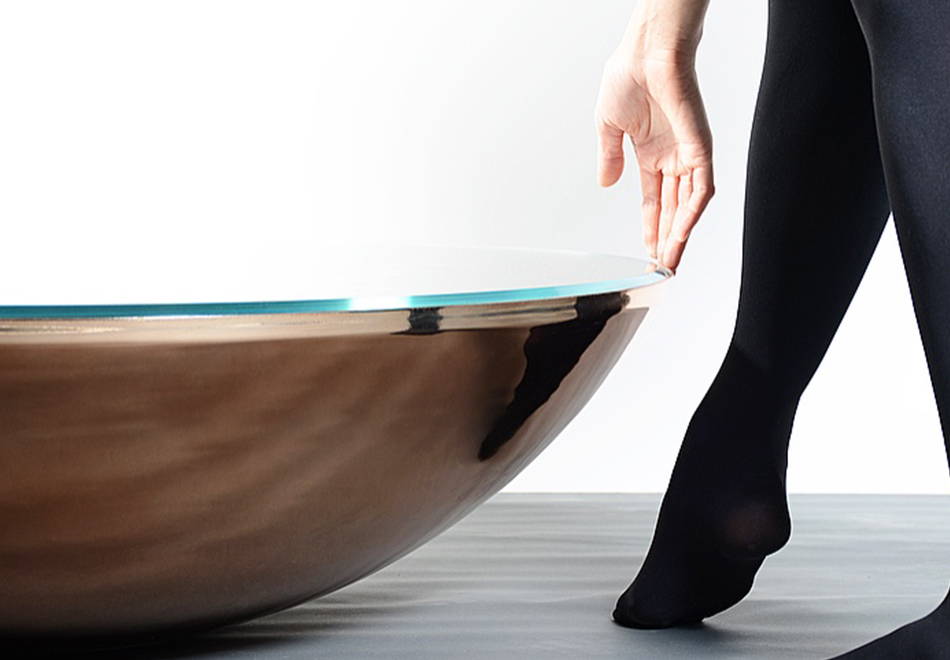 The Vortex coffee table from Christopher Duffy makes an absurdity of scale and aims to introduce the mind-bending laws and compelling beauty of a distant, swirling galaxy into the living space.
Vortex is made from polished stainless steel and glass.  Several finishes are available including a copper or matte black exterior and polished silver and gold interior.  By Christopher Duffy for Duffy London.
Product information
MATERIALS
Polished Stainless Steel. Glass.
Dimensions
(Ø) 100cm (H) 35cm
Delivery Times
This product is handmade to order by local artisans and in-house craftsmen, using ethically sourced materials, so please allow 10 – 14 weeks for delivery.
Additional Details
Vortex is limited to 11 editions.