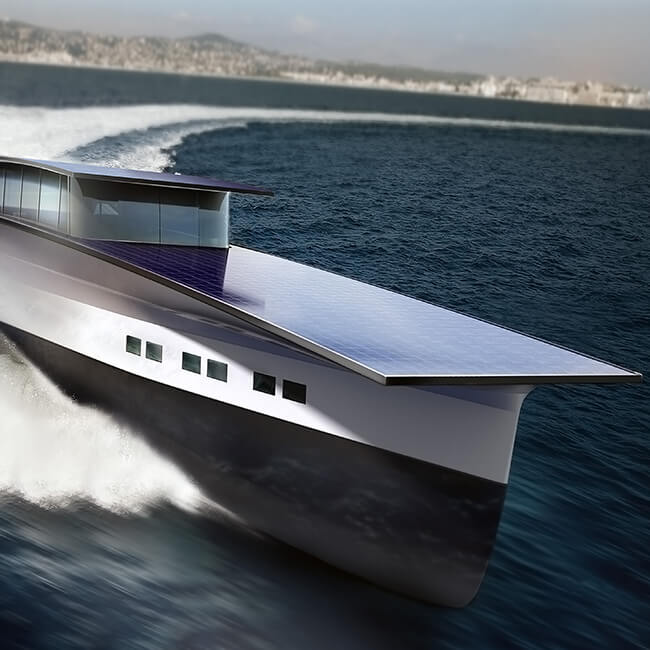 Duffy London has developed the Solaris Global Cruiser, a luxury motor yacht that is solar powered providing free, clean fuel.
"As a medium, a large yacht, boat or ship is a perfect proving ground for these technologies, as it provides an environment that is almost entirely enclosed. It must be able to produce its own fresh water, deal with its own waste and provide its own power.
Solar panel and battery technologies are currently progressing in huge leaps where they now have their own form of Moore's Law (used for computer processing power) and we can apply a version of this law to make this concept a feasible one".
Luxury motor yachts spend a great deal of their lifetime in rest
periods such as in ports and harbours. When they do travel, the fuel they use is
vast, expensive, dirty, noisy, and devastating for the environment.
Most disappointing is the surprisingly short distance the craft will
travel until it requires refuelling.  Our system uses the rest periods
to maintain and keep the vessel fully fuelled and continues to top up
whilst travelling.
It is important that living in an environmentally friendly way and
leaving as small a carbon footprint as possible is not only
possible, it can also be luxurious, inspirational and
provide a level of freedom and independence that fossil fuels never could.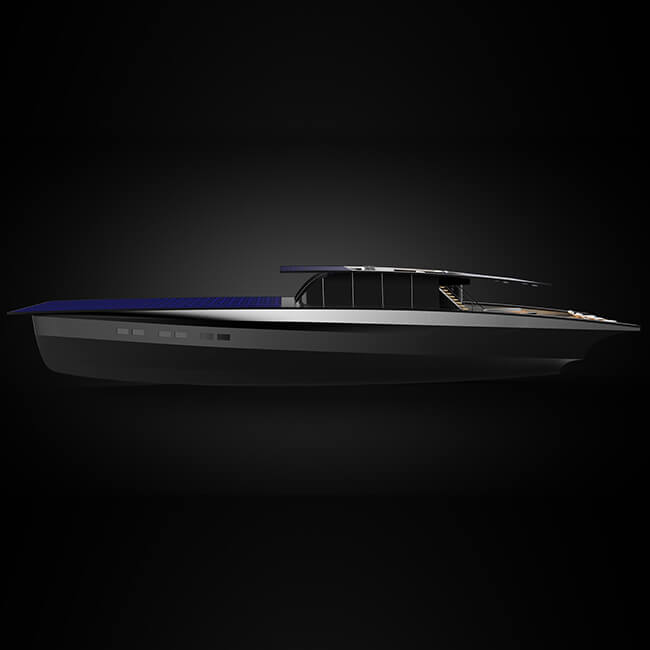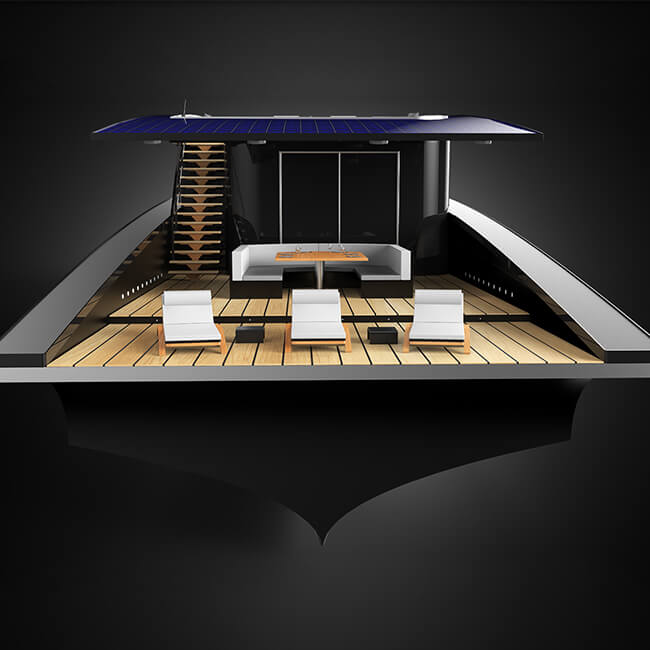 OVERVIEW
Name: Solaris
Type: Motor Yacht
Model: Custom
Builder: Duffy London
Naval architect: Duffy London
Interior designers: Duffy London
Design Year: 2014
DIMENSIONS
Overall Length: 44 m
Width: 8.7 m
ACCOMMODATION
Guests: 10
Cabins: 5
Crews: 7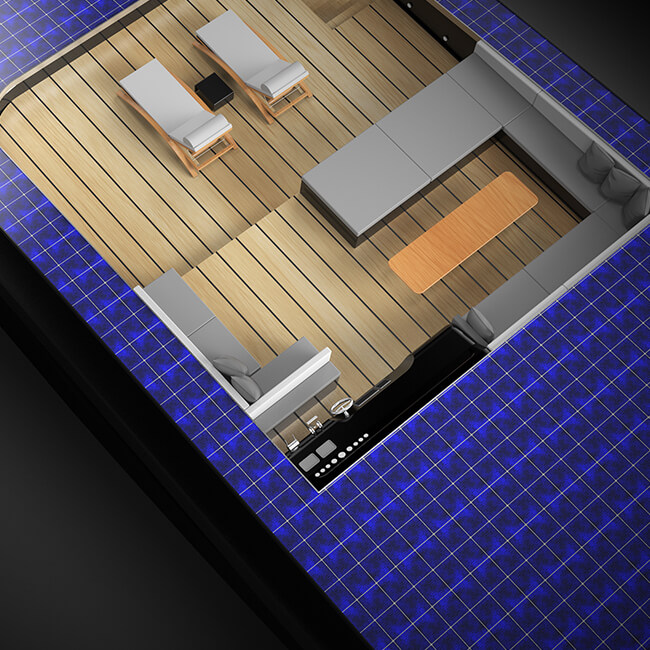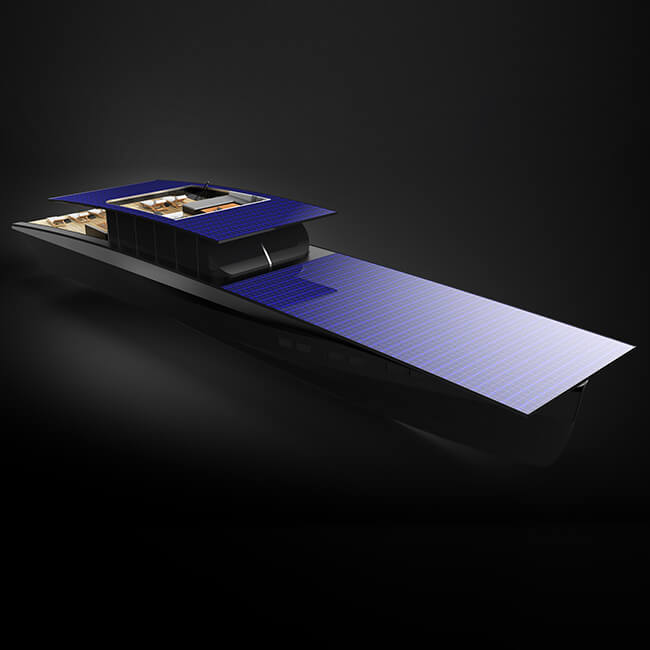 CONSTRUCTION
Hull Configuration: Planing
Hull Material: Composite
Superstructure: Composite
ENGINES
Quantity: 6
Fuel Type: Solar / Electric / Alcohol
Power: 2600 hp / 1939 kW
Total Power: 5200 hp / 3878 kW
PERFORMANCE AND CAPABILITIES
Max Speed: 45.00 kts
Cruising Speed: 28.00 kts
Fuel Capacity: 2380 kWh.
EQUIPMENT
Thrusters: Bow Thruster 40kW