"There are diamond rings and then there are rings made of diamond".
In 2015, Chris Duffy designed this exceptional piece of jewellery as the engagement ring for his wife-to-be Georgie, developed in
conjunction with the Saint Petersburg-based company New Diamond Technology, this was to be made from a 50karat lab-grown diamond.
The gold band is not structural but designed for adjusting the ring to an exact finger size, as this will change for the wearer over a lifetime, after all, a diamond is forever!
Designers: Christopher Duffy and Chris Wall for Duffy London
MATERIALS
24kt Gold, 50kt Diamond
DIMENSIONS
Inner Diameter: 13mm
Outer Diameter: 17.5mm
Depth: 3mm
Thickness: 2mm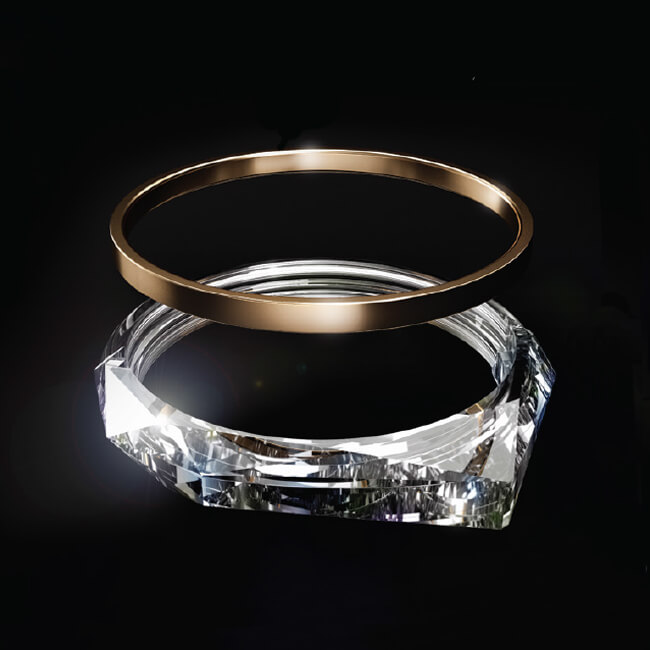 Request
Informaton
Stay in touch
Keep up to date with new products and future concepts
This website uses cookies to improve your experience. We'll assume you're ok with this. Accept Read More
Privacy Overview
This website uses cookies to improve your experience while you navigate through the website. Out of these, the cookies that are categorized as necessary are stored on your browser as they are essential for the working of basic functionalities of the website. We also use third-party cookies that help us analyze and understand how you use this website. These cookies will be stored in your browser only with your consent. You also have the option to opt-out of these cookies. But opting out of some of these cookies may affect your browsing experience.
Necessary cookies are absolutely essential for the website to function properly. This category only includes cookies that ensures basic functionalities and security features of the website. These cookies do not store any personal information.
Any cookies that may not be particularly necessary for the website to function and is used specifically to collect user personal data via analytics, ads, other embedded contents are termed as non-necessary cookies. It is mandatory to procure user consent prior to running these cookies on your website.