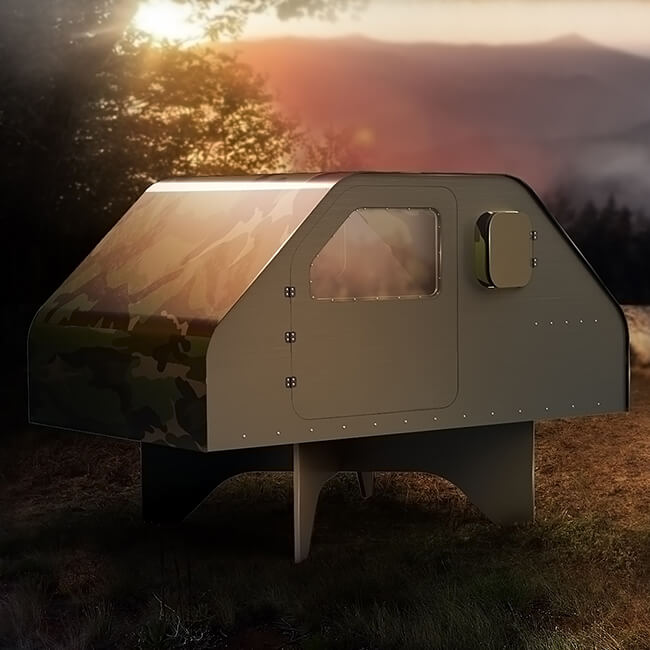 "EXTINCTION IS THE RULE. SURVIVAL IS THE EXCEPTION" Carl Sagan
FROM GLAMPING TO SURVIVAL
This multi-use Shelter not only looks fantastic but is about practicality, accessibility, usability, as well as fun and adventure.
Duffy London brings you a shelter kit that can be assembled from flat-packed very quickly, providing housing for disasters, first-aid, exploration and glamping.
GLAMPING & LUXURY CAMPING
CAMP IN COMFORT
Choose your colour and assemble in less than an hour. Great for the back garden, or out in nature exploring the world.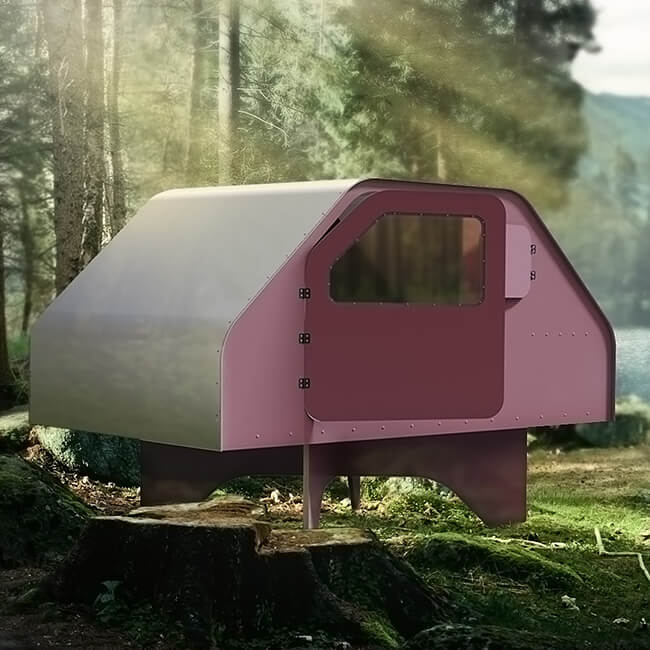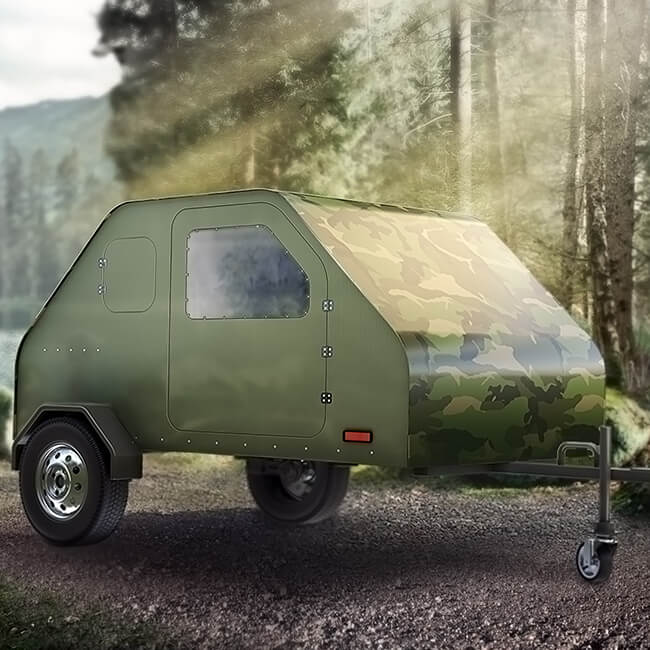 CUSTOMISABLE CARAVAN TRAILERS
Duffy London has designed the shelter, so they can be easily customised into a caravan trailer by customers, so you can travel and get a good night's sleep wherever you may find yourself.
FIRST-AID & SURVIVAL
EMERGENCY SHELTERS
Practicality, robust structure and usability make the Duffy Shelter the perfect solution for refuge during disasters and first-aid support. Assemble in less than an hour with only a screwdriver.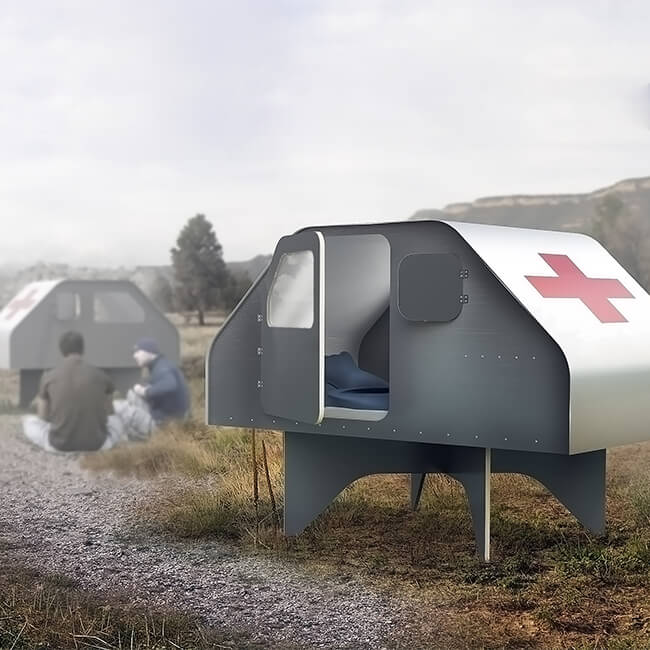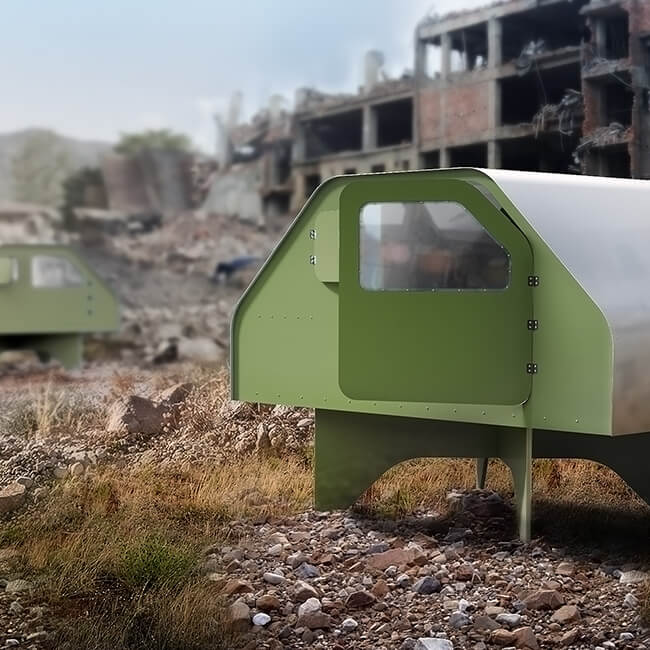 COMPACT
The Shelter is supplied flat-packed for compactness, enabling 35 shelters to fit in a standard transit van, which is small enough to access hard-to-reach areas.
MATERIALS
Wood from Forestry Stewardship Council managed forests and other controlled sources.
FINISHES
Available in a number of bespoke finishes.
DIMENSIONS
(W)185cm (D)125cm (H)142cm
ADDITIONAL INFORMATION
The Shelter is supplied as a shell. Included in the pack is: Walls, Floor, Legs, Roof, Windows, Hatches, Hinges. Duffy London does not supply the Shelter as a trailer version but the Shelter can easily be converted by the customer. Any electronics and customisation are to be completed by the customer.