Available now in eight unique modern finishes.
dimensions
120 (L) x 80 (W) x 45 (H)
It goes on forever—and—oh my God!—it's full of stars!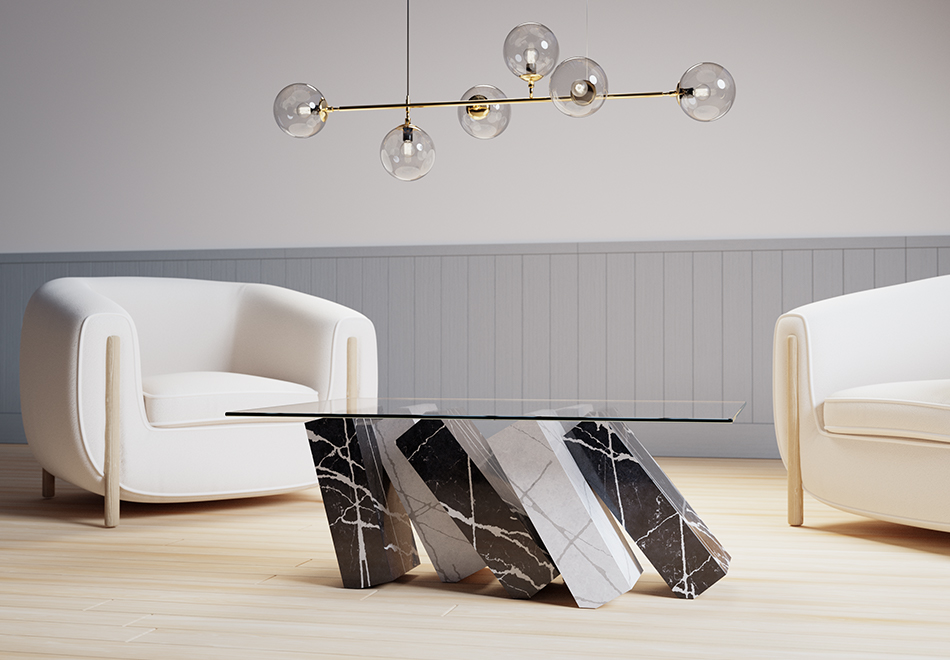 A dramatic trompe l'oeil centerpiece for the living space
The Megalith Coffee Table is a chic entry to the Megalith collection; a dazzling statement piece of modern furniture from designer Christopher Duffy, and a luxurious new addition to the living space.
A glass tabletop balances across a series of six toppling monolithic structures which appear frozen, as if locked in a permanent state of impending collapse.
Limited to 10 editions, the Megalith Coffee Table is designed by Christopher Duffy for Duffy London.
Handcrafted excellence.
A dramatic, eye-catching piece of furniture, Megalith Coffee Table achieves its playful visual effect through precision design and careful engineering using simple distributions of weight.
Every piece is handmade and finished at the Duffy London studio here in Royal Docks, East London using eco-friendly materials from controlled sources and wood from Forestry Stewardship Council-managed forests.
After perfecting the mechanics of the original Megalith design, the Megalith Coffee Table is now offered in a variety of standout, premium finishing options including Mirror-polished gold and White veined 'Marquina' black marble.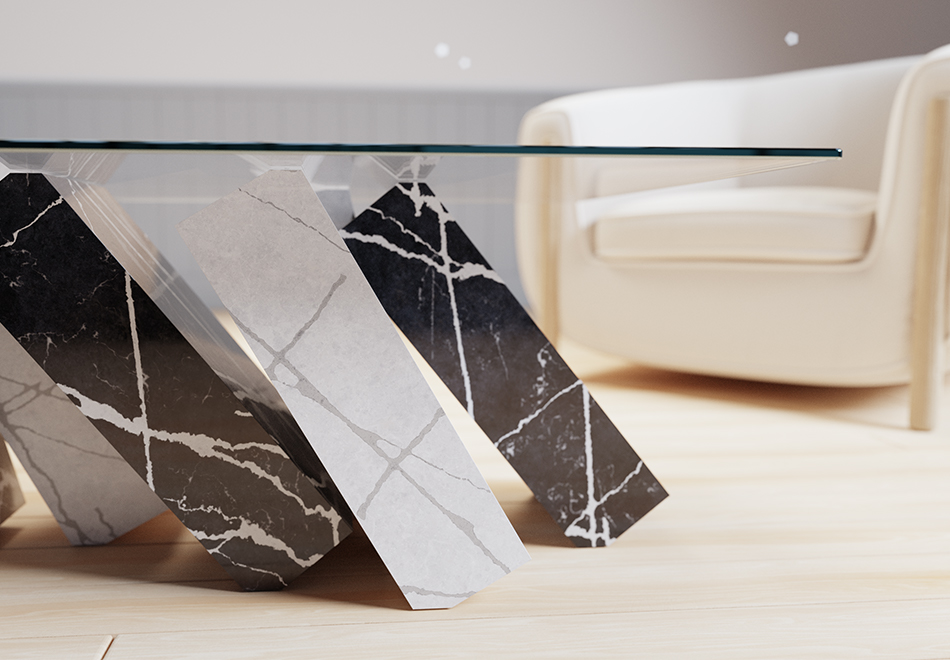 The monolithic design for the Megalith collection is inspired by the 1951 Arthur C. Clarke book, 'The Sentinel' that was made into the cult classic film '2001: A Space Odyssey' by visionary film director Stanley Kubrick.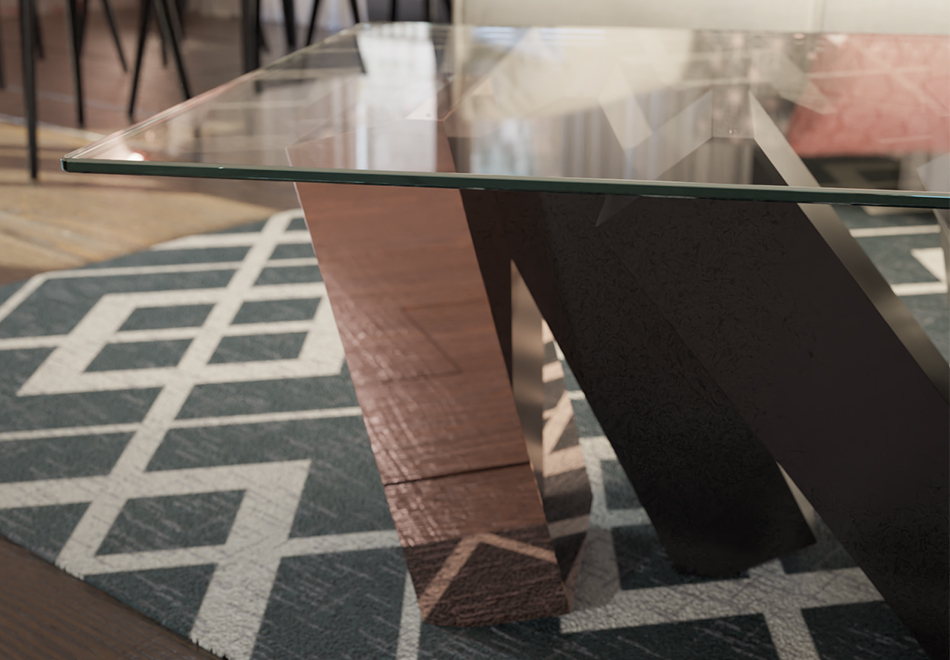 Achieving design perfection
"A mind boggling and purely concept-based idea, our Megalith Coffee Table is an eye-catching design which we've created to be a show-stopping focal point to fit inside any living space. 
We are constantly striving to elevate and to develop Duffy London's collections of one-of-a-kind, sculptural works.  A concept develops over time, mixing art with function, and resulting in totally unique, modern furniture pieces.
We are delighted with the stunning new finishes – working with a variety of high-quality materials – and added wow-factor that we are able to bring to this new Megalith Coffee table"
– Founder & Creative Director, Christopher Duffy
Product information
FINISHES:
Powder-coated mild steel, single or multiple colour
Brushed stainless steel
Mirror-polished stainless steel in silver, rose-gold, blue & red
Mirror-polished gold
Powder-coated mild steel, single gold monolith
White-veined black Marquina marble (others on request)
DIMENSIONS:
120 (L) x 80 (W) x 45 (H)
MANUFACTURE:
10-12 weeks manufacture time + delivery