Abyss Horizon2023 edition on display at Gallery COLLECTIONAL
Floating effortlessly above free space.
The Abyss Horizon Coffee Table, 2023 edition is the latest addition to the Abyss collection from Christopher Duffy and on display at Gallery COLLECTIONAL in Dubai as part of the Beyond More exhibition.
A study of depth and our perception of it, the Abyss Horizon makes use of the interplay between light and layers of the natural Birchwood colouration and sculpted blue glass to forge a mesmerising three-dimensional canvas – reminiscent of our own perception of water, and how we observe its colour transform at different depths.
The perceived change in colour, becomes the element that gives true meaning to the piece, conjuring up ideas of a great oceanic topography, and transforming the flowing design into an expressive object.
"For this piece I wanted to achieve something very pure; a streamlined and elegant Abyss design that accentuates the overall visual effect, the wow factor! By redesigning the base section with slim legs to give a more graceful profile, we are also helping to focus the attention on the table-top more."
Christopher Duffy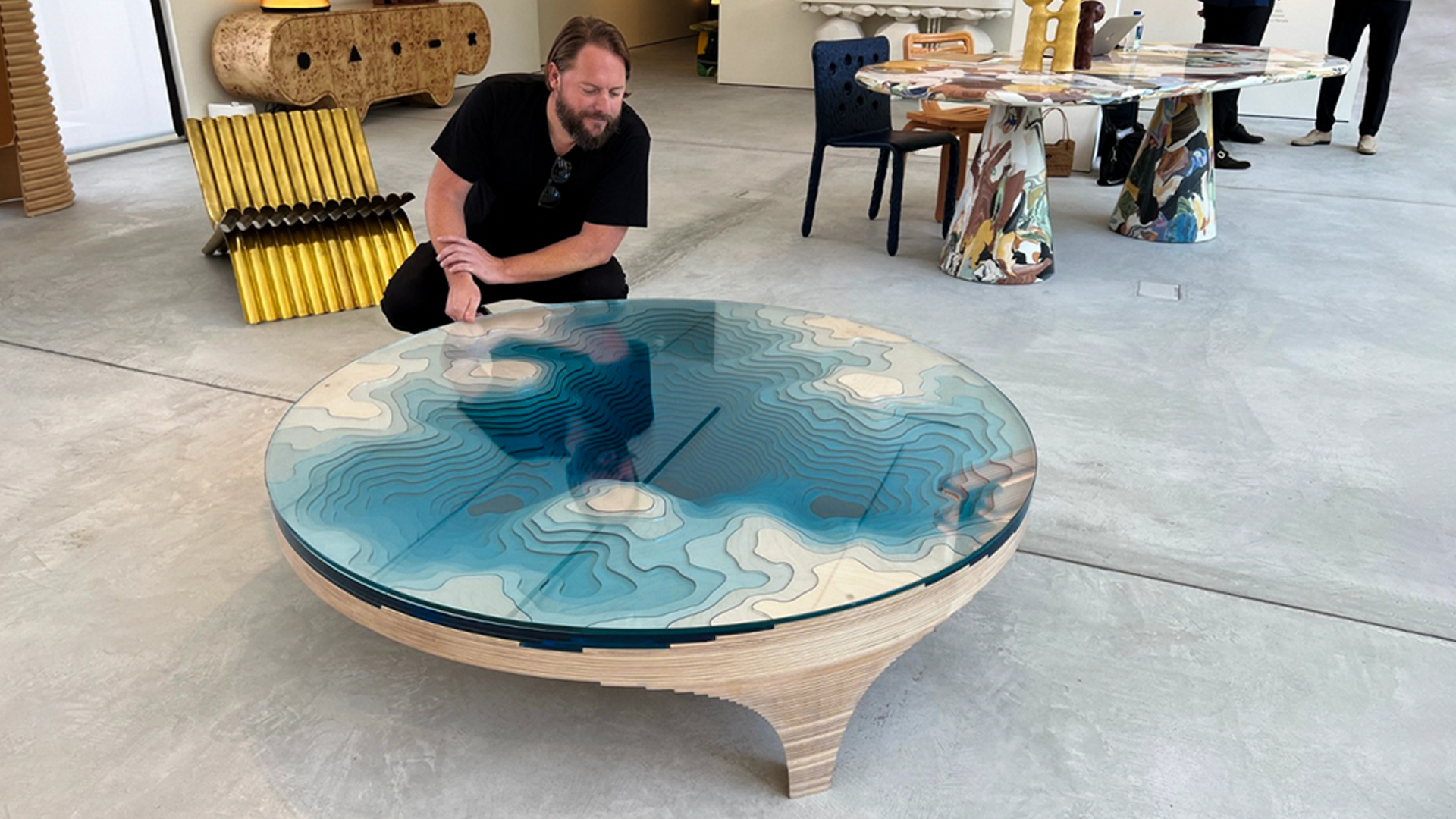 Available in premium Italian Carrara marble
For the 2023 edition, three curved legs support a dramatic, contoured base section that appears to collapse downwards into the floor. The free, physical space around the edges of the table focuses the senses and enhances our view of a great, floating Abyss, with a colossal sinkhole at its centre.
For the first time with the Abyss, we are able to offer bespoke edition pieces with the base section carved from a single block of White Italian Carrara Marble.
Every piece is designed and handmade to order here in London by the Duffy London team.
Discover the full Abyss collection by Duffy London.