Polymethyl methacrylate, Glass.
dimensions
(L)250cm (W)110cm (H)75cm
The cave you fear to enter holds the treasure you seek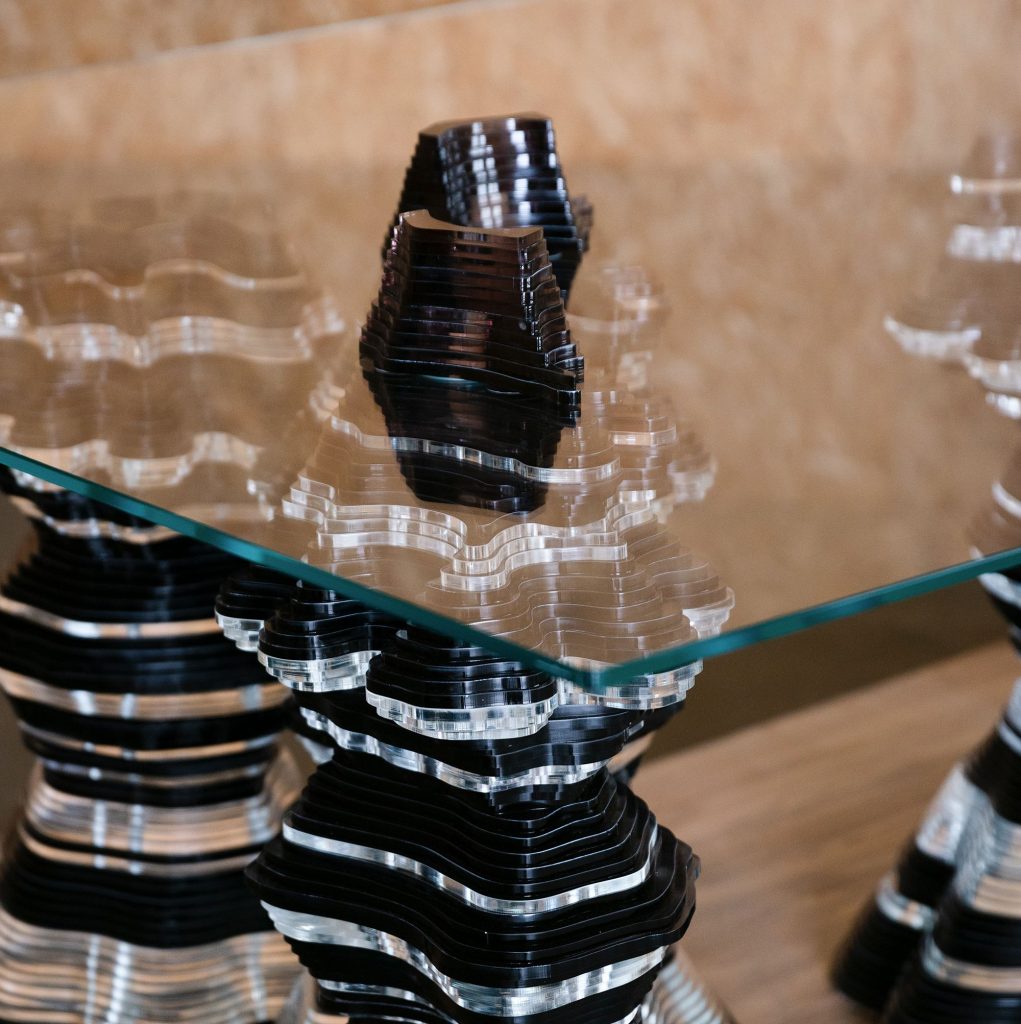 Stalagmite is a new table design that takes inspiration from underground caves and the eons old layering process that occurs in nature.
Layers of metal and tinted acrylics rise upwards from the ground and appear to break through a solid glass table-top.  Designed in a way to allow light to reflect and refract across every element.  Stalagmite offers up a dazzling new perspective upon every viewing
Stalagmite is a limited edition piece and made fully bespoke to order as a coffee, centre, console or dining table.  Sculptural commissions are available on request.
Designed By Christopher Duffy for Duffy London.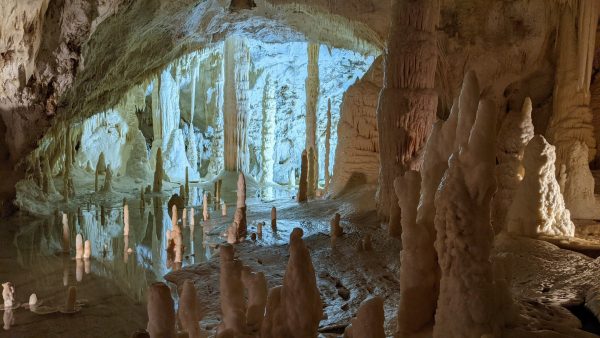 Product information
MATERIALS
Polymethyl methacrylate, Glass.
Dimensions
Dining: (L)250cm (W)110cm (H)75cm
Coffee: (L)150cm (W)75cm (H)40cm
Centre, Console, Desk & Sculptural pieces: on request
Delivery Times
This product is made to order by local artisans and in-house craftsmen, using ethically sourced materials, so please allow 12 weeks for delivery.
Additional Details
The Stalagmite Table is limited to 11 editions.