dimensions
(L) 150cm (W) 75cm (H) 40cm
Each life creates endless ripples.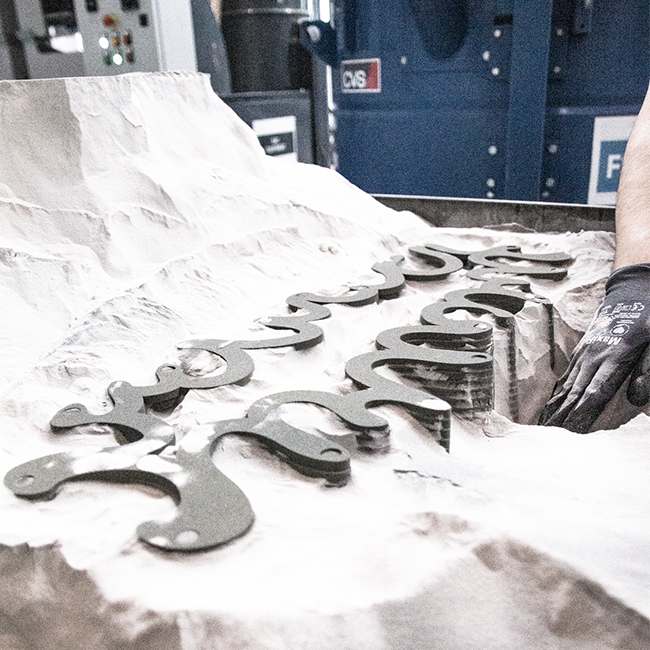 Beautiful, bold and dynamic…a permanent form emerges from a mountain made up of millions of sand particles.
Inspired by the wave-like patterns seen in windswept sand dunes, the Dune coffee table captivates the essence of the desert with its incredible fluidity and dynamic, free-flowing appearance.
Dune is brought to life by 3D printing in black quartz sand to create a solid, textured, and premium finish.  Each work is paired with a thick glass tabletop to give a sense of grandeur to the finished piece.
by Christopher Duffy for Duffy London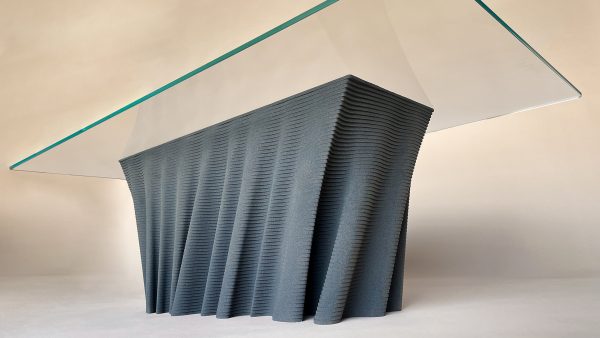 Product information
MATERIALS:
Base section in black quartz sand, toughened glass.  Natural sand finish on request
DIMENSIONS:
Rectangular:
(L) 150cm (W) 75cm (H) 40cm
Round:
(Ø) 110cm (H) 40cm
DELIVERY TIMES
10-14 weeks from date of deposit received
ADDITIONAL INFORMATION
Bespoke pieces and finishing options are available on request