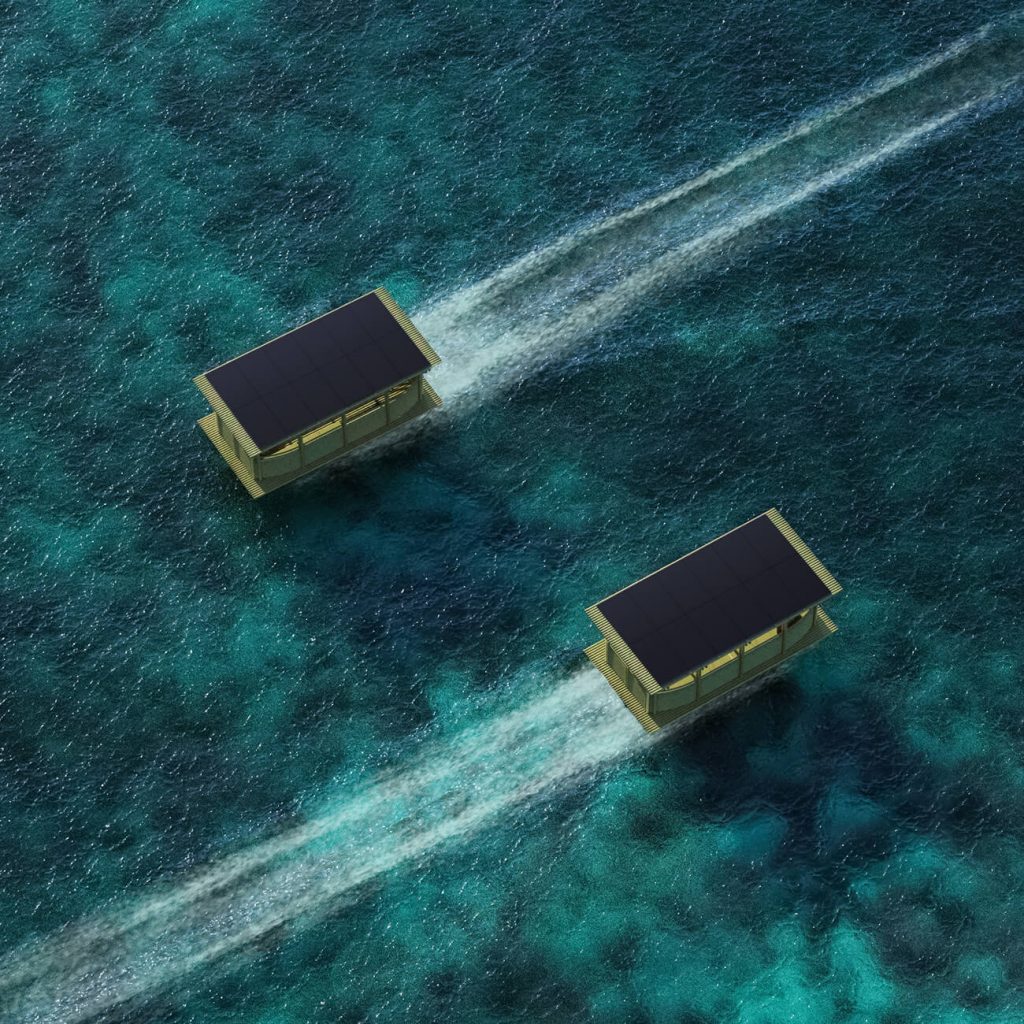 CHRIS DUFFY ANNOUNCES A SEPARATE
NEW VENTURE, HARI PONTOON:
A SELF-CONTAINED, SOLAR-POWERED
BAMBOO WATER TAXI
For more information please click here
A new proof-of-concept, fully solar-powered water taxi pontoon that's constructed using state-of-the-art technologies and abundant local materials.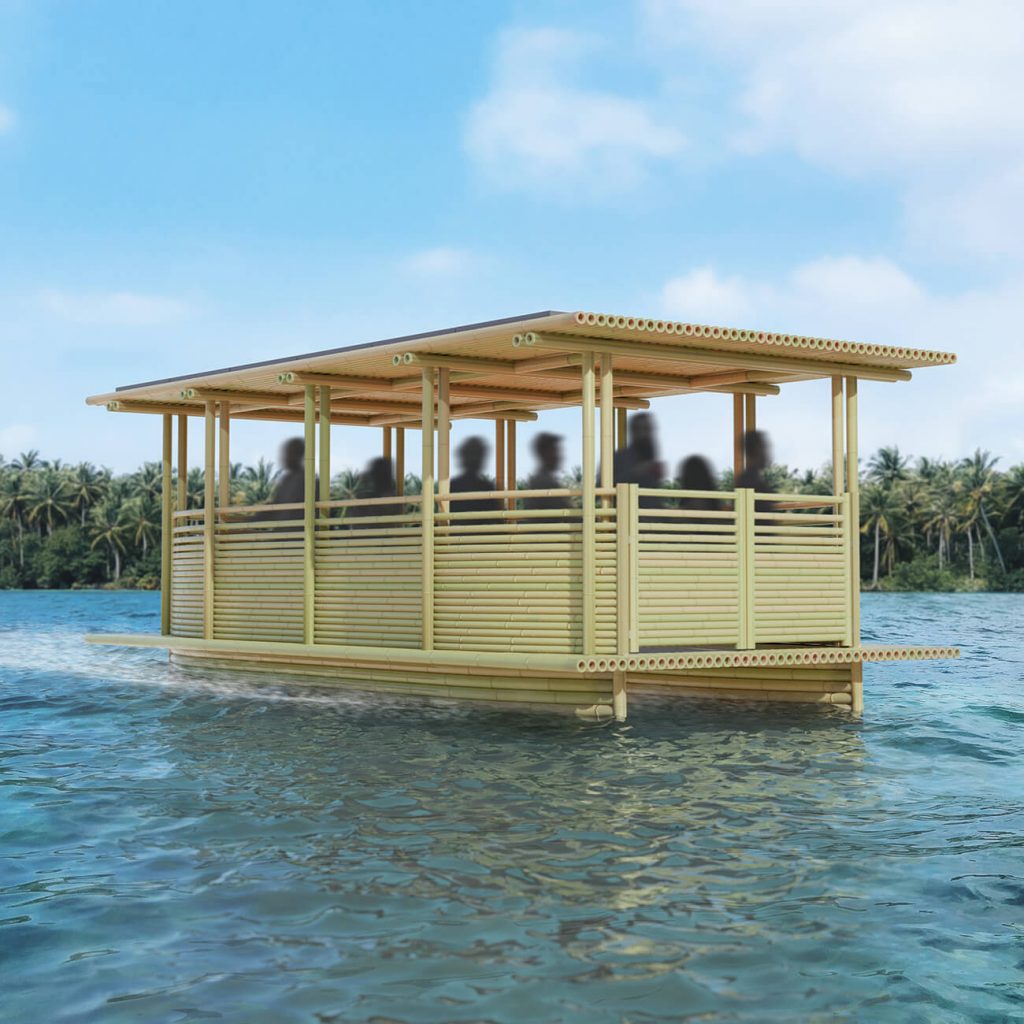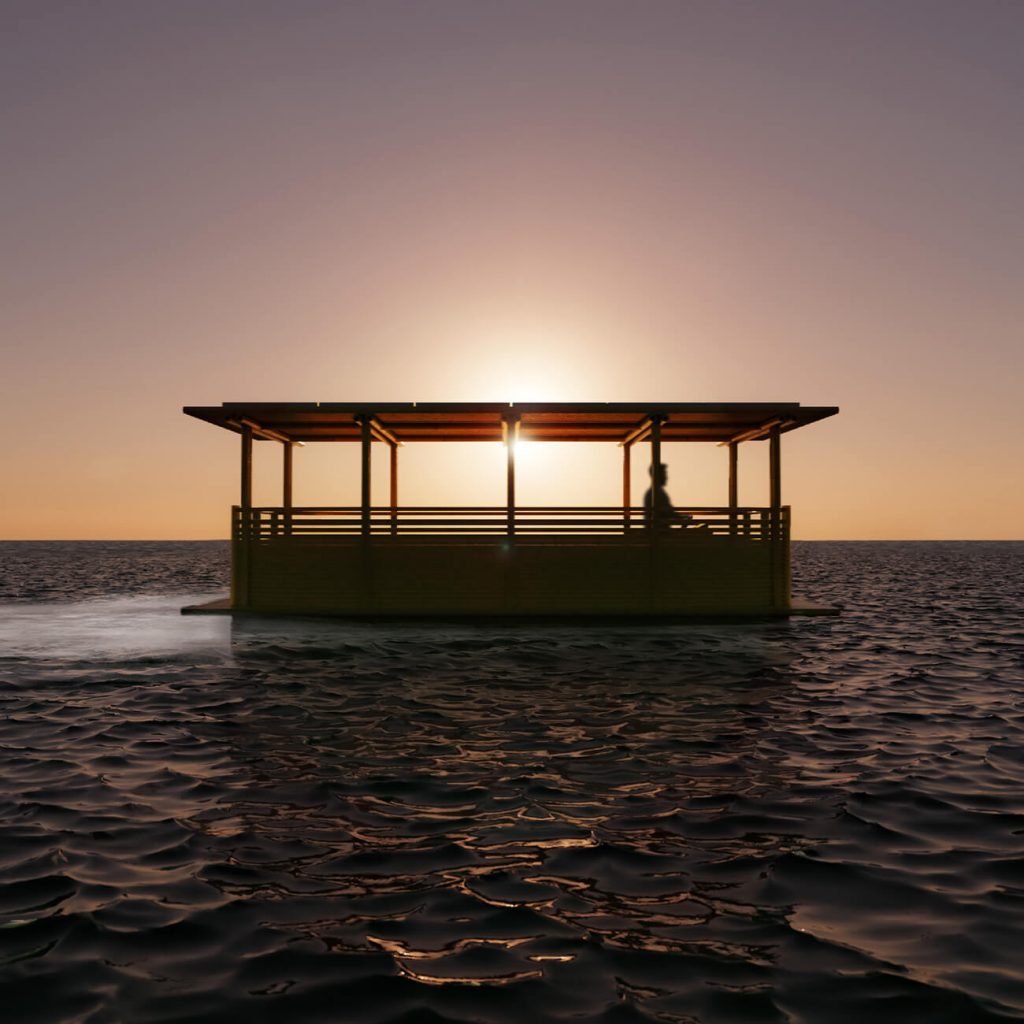 OVERVIEW
Motors: 1
Fuel Type: Lithium Ion batteries
Power: 60hp, 44kW
Battery Capacity: 33kWh
Solar Panel: CSUN325-72P
Daily Energy generation: 32kWh
(theoretical max)
Length: 7m
Width: 3.5m
Height: 3m
Crew: 2
Passengers: 15
Max Weight: 1800kg
Max Speed: 20 knots
Cruising Speed: 8-10 knots
Hull Configuration: Twin Hull
Request
Informaton
Stay in touch
Keep up to date with new products and future concepts
This website uses cookies to improve your experience. We'll assume you're ok with this. Accept Read More
Privacy Overview
This website uses cookies to improve your experience while you navigate through the website. Out of these, the cookies that are categorized as necessary are stored on your browser as they are essential for the working of basic functionalities of the website. We also use third-party cookies that help us analyze and understand how you use this website. These cookies will be stored in your browser only with your consent. You also have the option to opt-out of these cookies. But opting out of some of these cookies may affect your browsing experience.
Necessary cookies are absolutely essential for the website to function properly. This category only includes cookies that ensures basic functionalities and security features of the website. These cookies do not store any personal information.
Any cookies that may not be particularly necessary for the website to function and is used specifically to collect user personal data via analytics, ads, other embedded contents are termed as non-necessary cookies. It is mandatory to procure user consent prior to running these cookies on your website.