Pixel Tapestry Glo-Canvas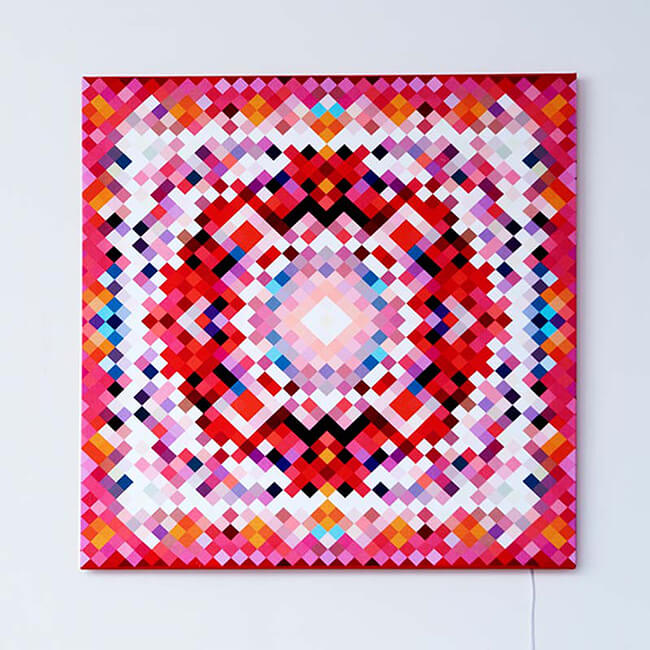 The digital age and traditional Persian rug design
collide in an eye-boggling explosion of colour and light with the Pixel Tapestry Glo-Canvas.
MATERIALS
Canvas 100% cotton. Wood from Forest Stewardship Council managed forests and other controlled sources. Low energy, long-life fluorescent bulbs.
ADDITIONAL INFORMATION
Glo-canvases come with a 2m cable with plug and switch attached, they are also designed so they can easily be wired into wall electrics by a qualified electrician, and controlled from a light switch.