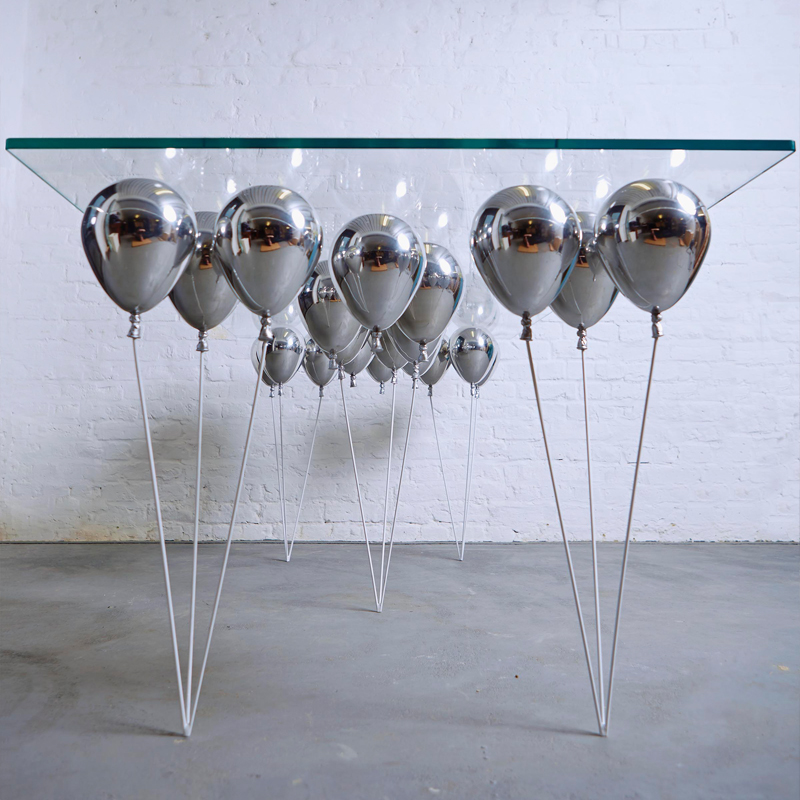 The UP Balloon Dining Table
"Growing old is compulsory, growing UP is optional." - Bob Monkhouse
This uplifting design was conjured up by Christopher Duffy, working with the concept of levitation and buoyancy.
The UP Balloon Table is a playful trompe l'oeil, giving the impression of a glass table top being suspended by gold and silver balloons.



PRODUCT DETAILS

Materials
Toughened glass, metal resin composite, toughened steel rods.

Dimensions
(L)200cm (W)100cm (H)75cm

Delivery Times
This product is made to order by local artisans
and in-house craftsmen, using ethically sourced materials, so please allow 8-12 weeks for delivery.

Additional Details
The UP Balloon Tables are limited to 20 editions.