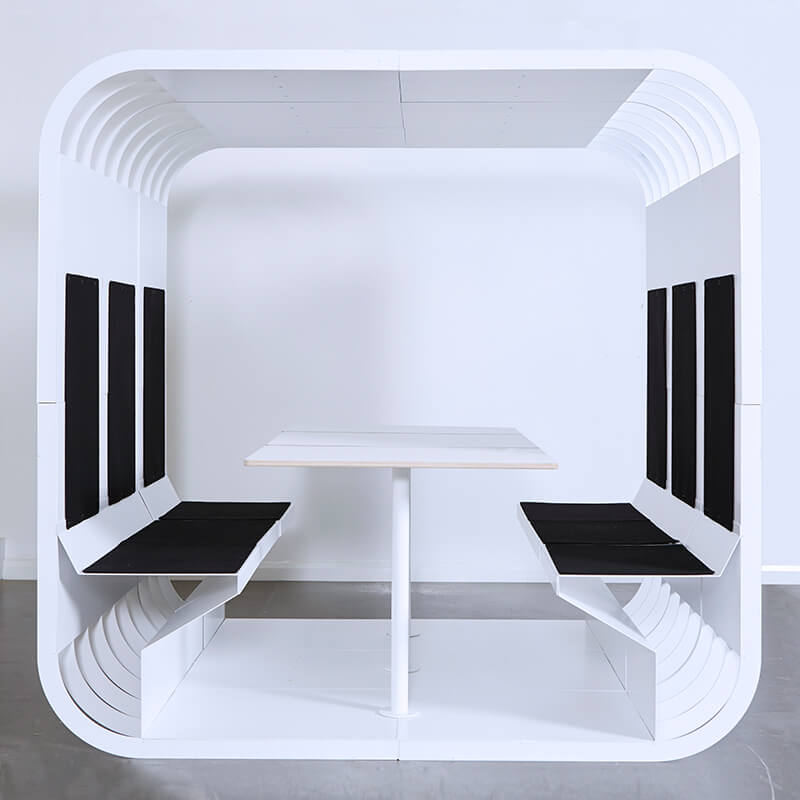 Meeting Pod
Research has shown that productivity at work and job satisfaction is strongly influenced by the working environment. Working in an attractive and well-designed office space stimulates creativity and contributes to health and well-being. Duffy London has designed this office pod, that not only looks amazing, but is very practical as well.
It can be used to create an intimate office meeting space, a quiet working area, or place for private phone calls.
PRICE: £12,850.00 ex. Vat



PRODUCT DETAILS

Materials
Powder-coated mild steel.

Finishes
Available in a number of bespoke colour finishes. Please contact us with your requirements.

Dimensions
(L)200cm (W)180cm (H)200cm

Delivery Times
This product is made to order by local artisans
and in-house craftsmen, using ethically sourced materials, so please allow 12-16 weeks for delivery.

Additional Information
6 man meeting pod available in a set of 3, 2 man pods which can be joined together or used independently.