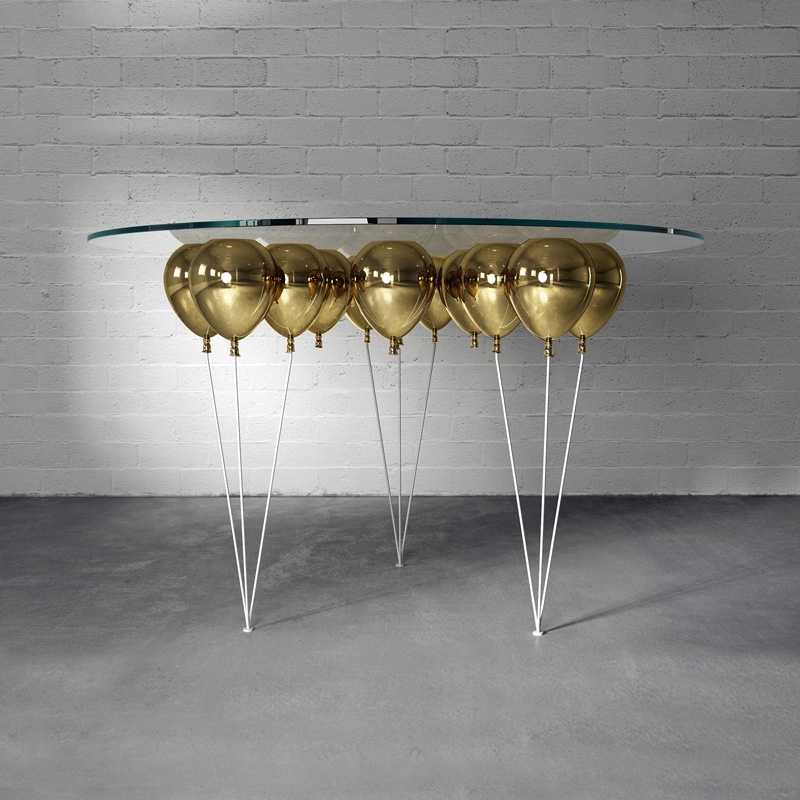 The UP Balloon Dining Table 2017 Edition
"Growing old is compulsory, growing UP is optional." - Bob Monkhouse
This uplifting design was conjured up by Christopher Duffy, working with the concept of levitation and buoyancy.
The UP Balloon Table is a playful trompe l'oeil, giving the impression of a glass table top being suspended by gold and silver balloons.
For 2017, Duffy London introduces a round dining table version in 2 sizes.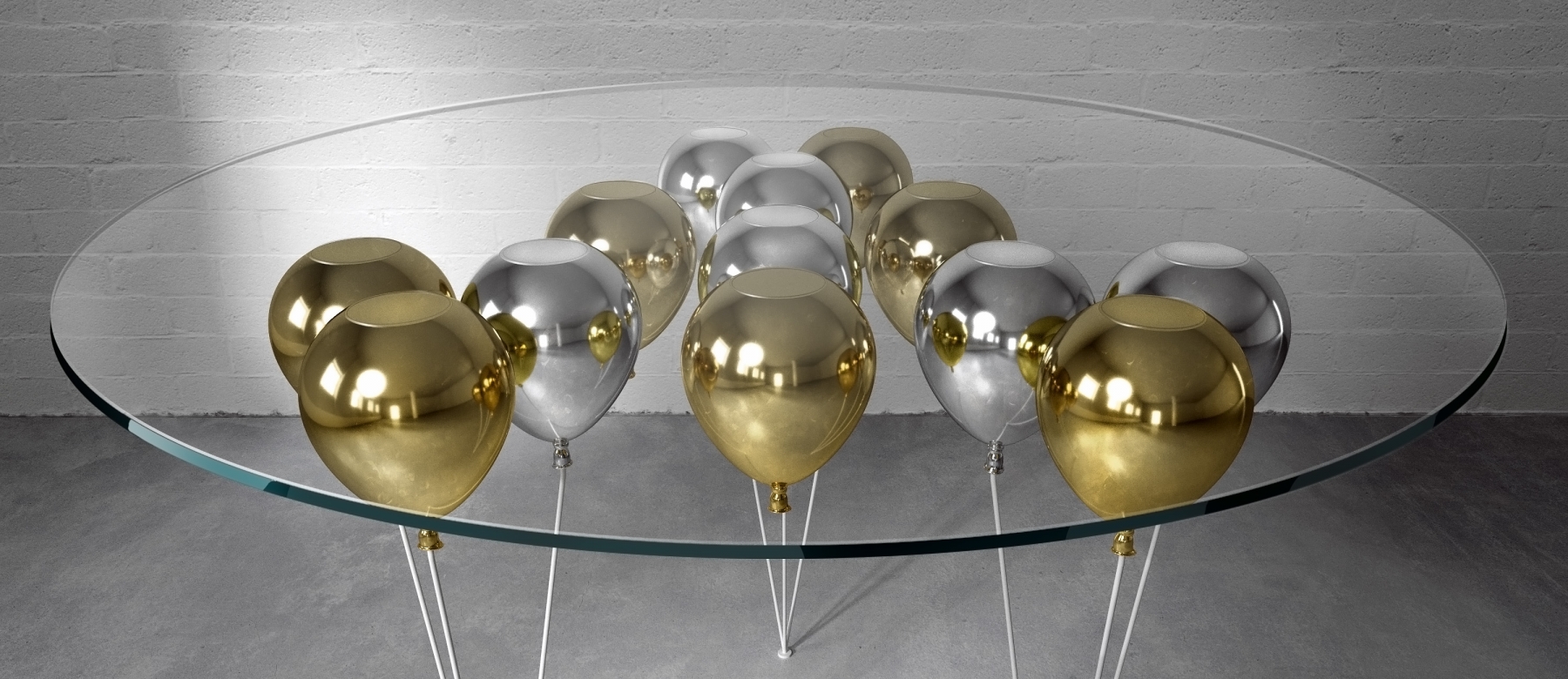 PRODUCT DETAILS

Materials
Toughened glass, metal resin composite, toughened steel.

Dimensions
Large: (D)190cm (H)76cm
Small: (D)120cm (H)76cm

Delivery Times
This product is made to order by local artisans
and in-house craftsmen, using ethically sourced materials, so please allow 8-12 weeks for delivery.

Additional Details
The UP Balloon Tables are limited to 20 editions.