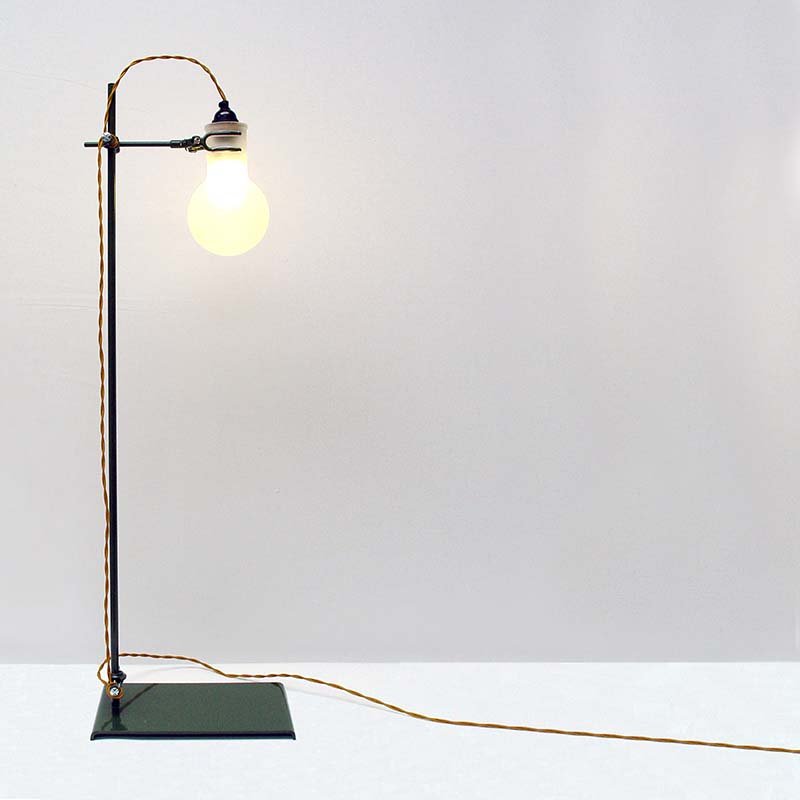 Lab Lamp
Mad science, crazier design.
Like something a mad inventor created in a laboratory, this lamp uses genuine laboratory parts, the light is provided by an eco bulb inside the sand blasted Pyrex flask.
This is an archived product and temporary unavailable.
PRODUCT DETAILS
Materials
Powder-coated mild steel, Pyrex flask. Low energy bulb.
Finishes
Available in a number of bespoke finishes. Please contact us with your requirements.
Dimensions
Floor Standing (L)32cm (W)20cm (H)103cm
Desk (L)32cm (W)12cm (H)53cm
Cable (L)3m
Delivery Times
Please allow 8-12 weeks for delivery.