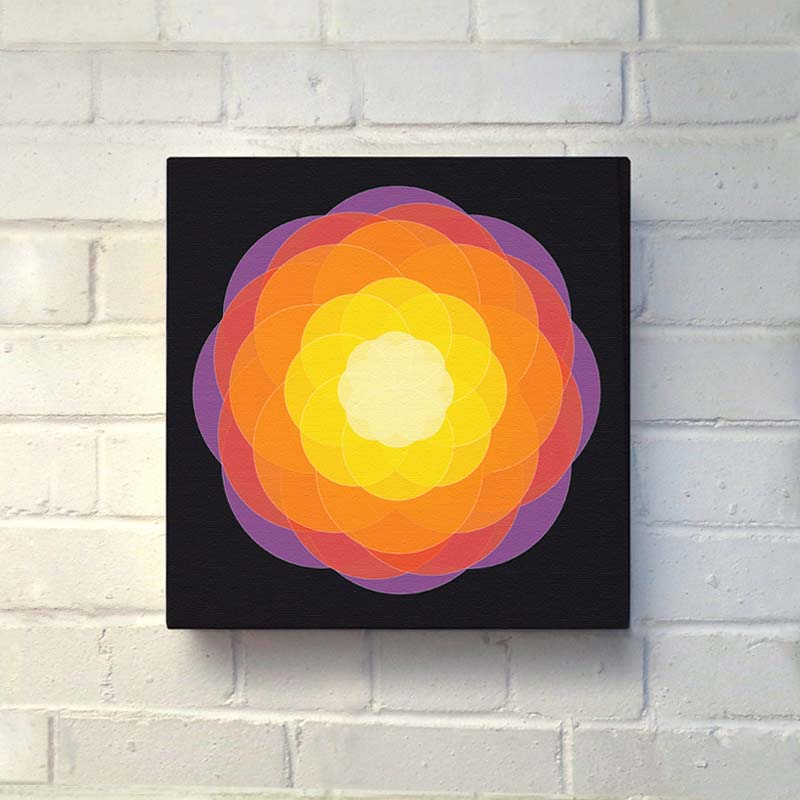 Colour Wheel
A wheel of bright colours to cheer up your interior. Designed by Joshua Renouf.
Out of stock.
Materials
Canvas 100% cotton. Wood from Forest Stewardship Council managed forests and other controlled sources. Low energy, long-life bulb.
Delivery Times
These products are handmade just for you with attention and care by local artisans and craftspeople using ethically sourced materials. Please allow 4-6 weeks for delivery.
Additional Information
Mini Glo-canvases come with a 2m cable with plug and switch attached, they are also designed so they can easily be wired into wall electrics by a qualified electrician, and controlled from a light switch.