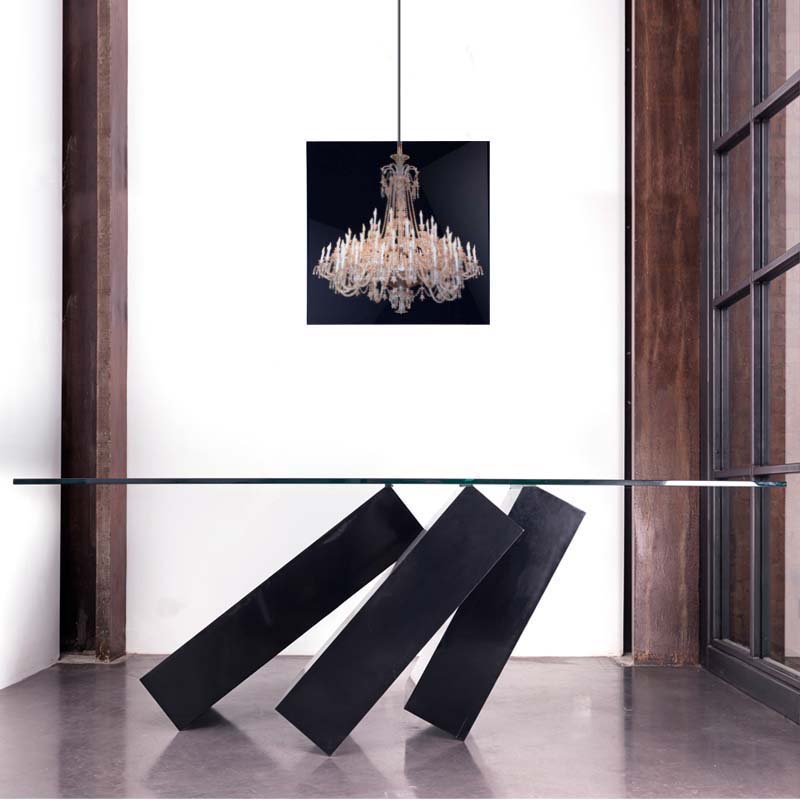 Double Sided Grand Chandelier
Want to deck your dining room out like a footballer's mansion, but can't afford the million pound chandelier? These Double Sided canvases offer the solution. Combining opulent bling, with minimalist chic, the Double Sided chandelier will brighten up your room and be light on your pocket. This statement piece can be hung from any ordinary ceiling light fitting.
This is an archived product and temporary unavailable.
Materials
Canvas 100% cotton. Powder-coated mild steel. Low energy, long-life fluorescent bulbs.
Delivery Times
Our products are handmade with care and attention, by in-house and local artisans / craftspeople using ethically sourced materials, so please allow 4-6 weeks for delivery.
Additional Information
Glo-canvases come with a 2m cable with plug and switch attached, they are also designed so they can easily be wired into wall electrics by a qualified electrician, and controlled from a light switch.