Megalith Table Round Edition 2016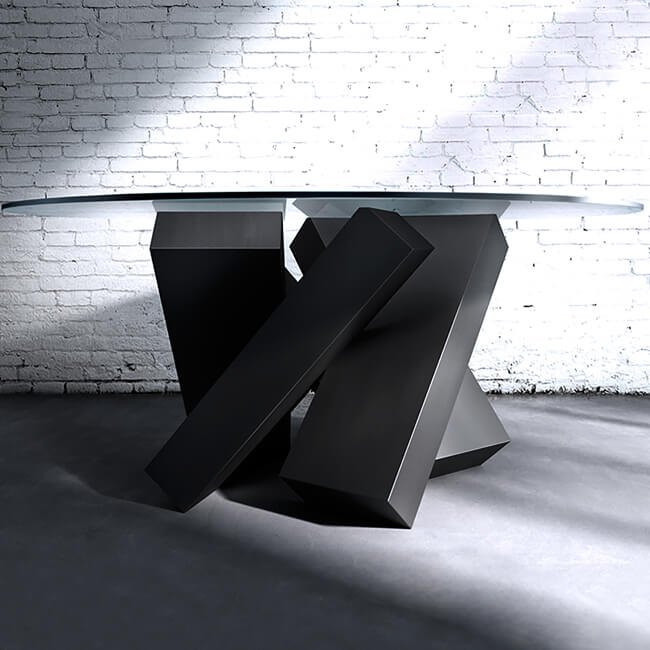 A concept inspired by the Space Odyssey series
The monolithic design takes its inspiration from The Sentinel, a book by Arthur C.Clarke that went on to be made into the film 2001: A Space Odyssey, directed by Stanley Kubrick.

With its glass table balancing miraculously on top of toppling monoliths, Duffy London's mind-boggling creation appears to defy the laws of physics by remaining in a permanent state of impending collapse.
MATERIALS
Powder-coated mild steel,  toughened glass.
FINISHES
Available in black, white, and red.
DIMENSIONS
Single (D)170cm (H)75cm
Double (L)300cm (W)170cm (H)75cm
ADDITIONAL INFORMATION
The Megalith Table Round Edition 2016 is limited to 25 editions.