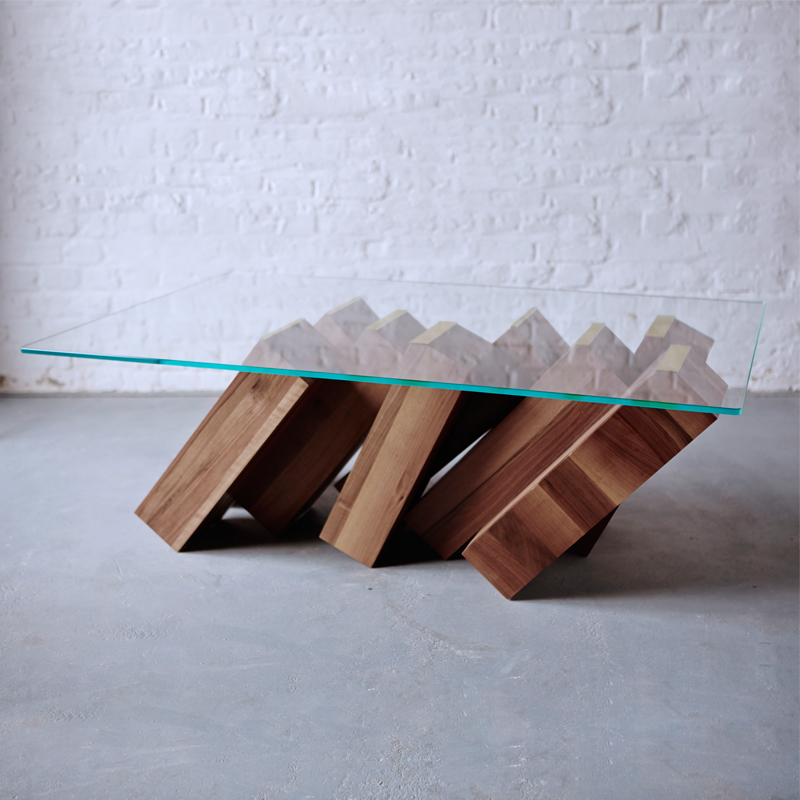 Megalith Coffee Table
A concept inspired by the space odyssey series.
The monolithic design takes its inspiration from The Sentinel, a book by Arthur C.Clarke that went on to be made into the film 2001: A Space Odyssey, directed by Stanley Kubrick.
With its glass table balancing miraculously on top of toppling monoliths, Duffy London's mind-boggling creation appears to defy the laws of physics by remaining in a permanent state of impending collapse.


PRODUCT DETAILS
Materials
Solid Walnut from Forest Stewardship Council managed forests and other controlled sources, brass, toughened glass.
Finishes
Available in Solid Walnut and Powder-coated mild steel black or white.
Dimensions
(L)120cm (W)80cm (H)45cm
Delivery Times
This product is made to order by local artisans
and in-house craftsmen, using ethically sourced materials, so please allow 12-16 weeks for delivery.
Additional Information
The Megalith Coffee Table is limited to 25 editions.