Dr. Strangelove Swing Bar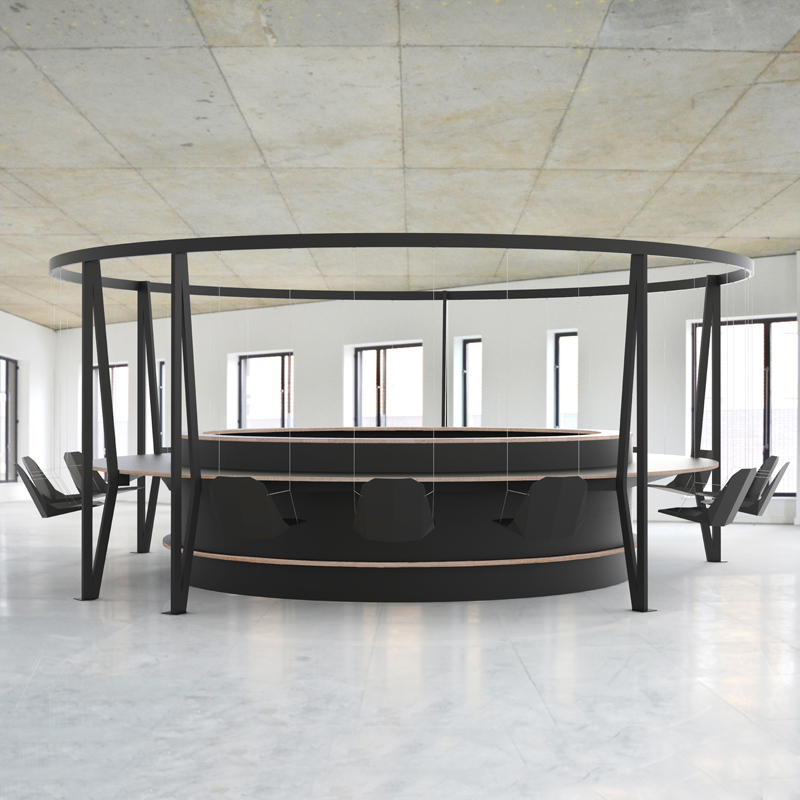 PRODUCT DETAILS Materials Powder-coated mild steel. Finishes Available in a number of colours and finishes. Please contact us with your requirements. Dimensions (L)500cm (W)500cm (H)220cm Delivery Times This product is made to order by local artisans and in-house craftsmen, using ethically sourced materials. so please allow 12-16 weeks for delivery. Additional Details Outdoor and bespoke versions are also available.
The Dr. Strangelove Swing Bar brings the playground to the adult playground of bars and restaurants. Snap your clients and guests out of the doldrums, and make sitting at the bar a fun and exciting experience. The Dr. Strangelove Swing Bar comes complete with an easy access door and and fifteen hanging chairs suspended from the frame. This playful design will delight and make your venue an unforgettable experience and you will never again have to lift bar stools to clean the floor.