Sofa Bed and Chair with Foot Stool, Bed, Bench, Table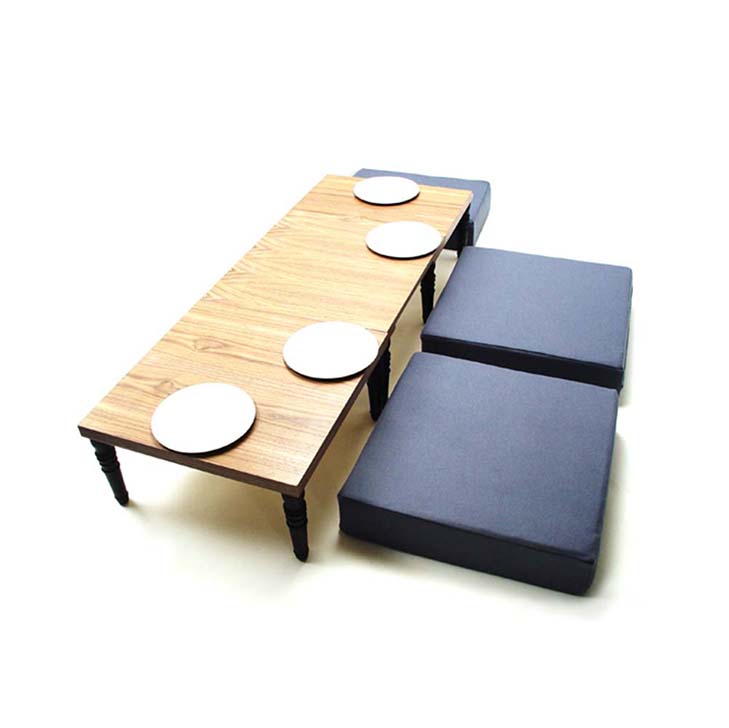 PRODUCT DETAILS Materials Fabric 100% wool. Wood is from Forest Stewardship Council managed forests and other controlled sources. Finishes Available in a number of bespoke finishes and upholstery. Please contact us with your requirements.. Dimensions  Chair (L)85cm (W)65cm (H)95cm Bed (L)190cm (W)65cm (H)45cm Stool (L)65cm (W)65cm (H)45cm 3 Seater Sofa (L)185cm (W)95cm (H)100cm Bed (L)185cm (W)130cm (H)50cm 4 Seater Sofa (L)250cm (W)95cm (H)100cm Bed (L)250cm (W)130cm (H)50cm Delivery Times Our products are handmade with care and attention, by in-house and local artisans / craftspeople using ethically sourced materials, so please allow 8-12 weeks for delivery.
Putting style, elegance and refinement back into multifunctional furniture.Using the innovative conversion method, simply pull the front section forwards, fold the back down and you have a single bed, padded bench or in case of the sofa bed a sofa. Take off the cushions and you have a coffee table or Japanese style dining table with three floor cushions.