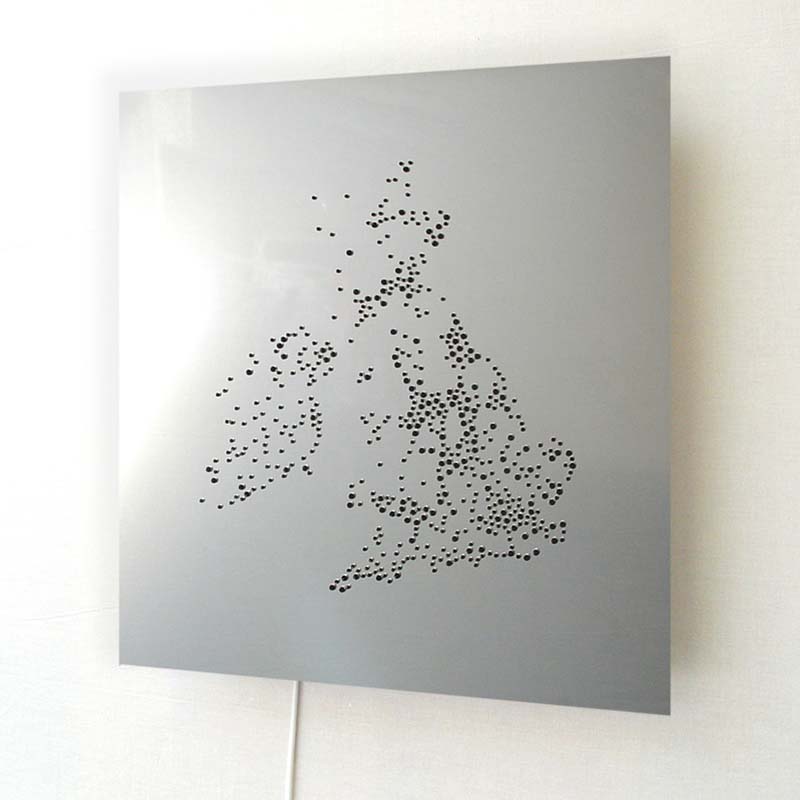 The Satellight Mirror is a mirror by day, but at night it transforms into a beautiful light feature.
Based on images taken from satellites, the small holes cut from the surface of the mirror allow light through, giving the illusion of the UK and Republic of Ireland from space.
The small light clusters, representing lights from towns and cities, give a subtle, ambient glow to any interior.
The Satellight Mirror can be placed on a table or hung on a wall.