dimensions
75cm x 40cm x (H)180cm
We set ourselves rules in order to be totally free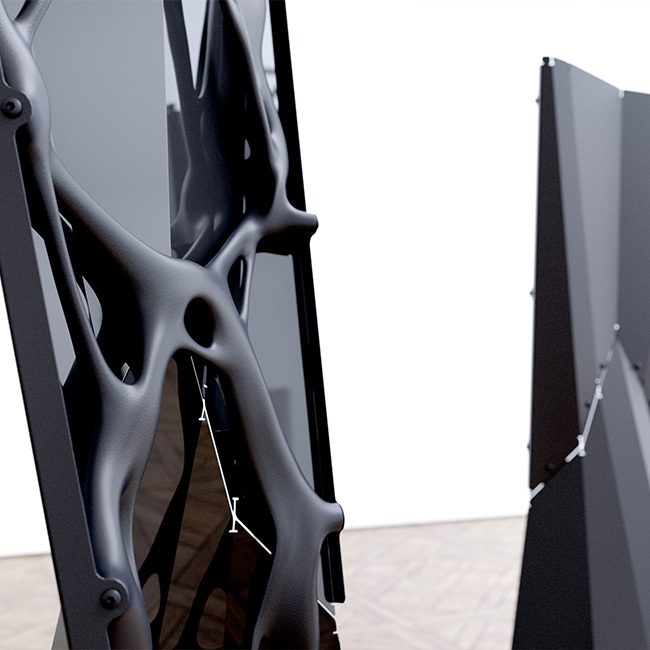 Reshaping Infinity
Singularity Sculpture sees Duffy realise the Singularity design concept in its purest form; crafting a showcase sculptural piece from the byproduct off AI generative programming – brought to life in a combination of stunning matte and metallic finishes.
SINGULARITY by-passes the traditional linear route towards an end design, by using AI generative programs as the creative tool within the wider design process.
Free-flowing, organic structures are broken down, refined and then combined with faceted stainless steel elements in a purely decorative aspect.
It's an inspiring partnership, with infinite possibilities and outcomes, but very much one in which we are firmly in control"

Chris Duffy
Product information
MATERIALS
Powder-coated mild steel, mirror-polished stainless steel, infused-resin.
FINISHES
Mirror-polished stainless steel or matte finishes.
DIMENSIONS
75cm x 40cm x (H)180cm
DELIVERY TIMES
Please allow between 14 – 16 weeks for delivery following approval of design
ADDITIONAL INFORMATION
Singularity Dining Table is limited to 12 unique editions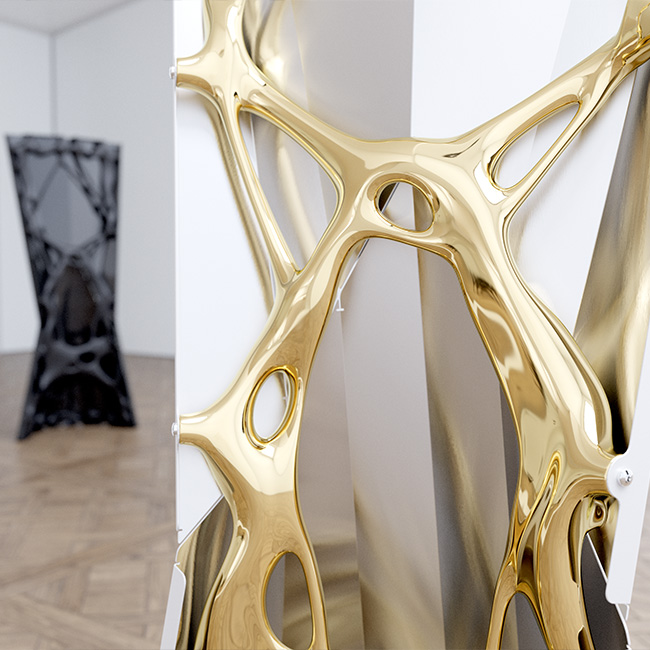 Please contact us for further information.