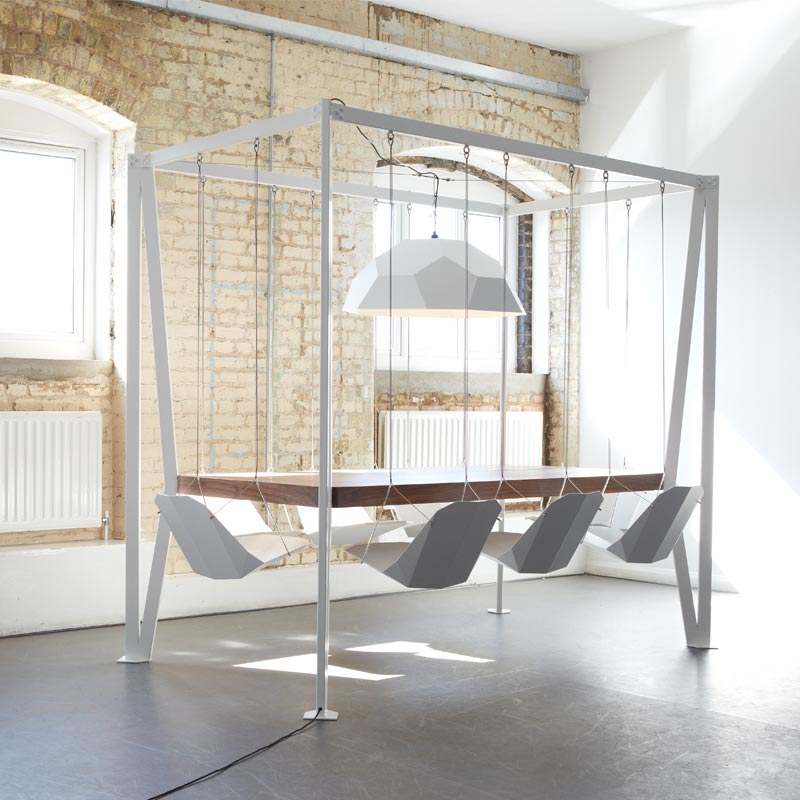 Swing Table
"We don't stop playing because we grow old, we grow old because we stop playing." - George Bernard Shaw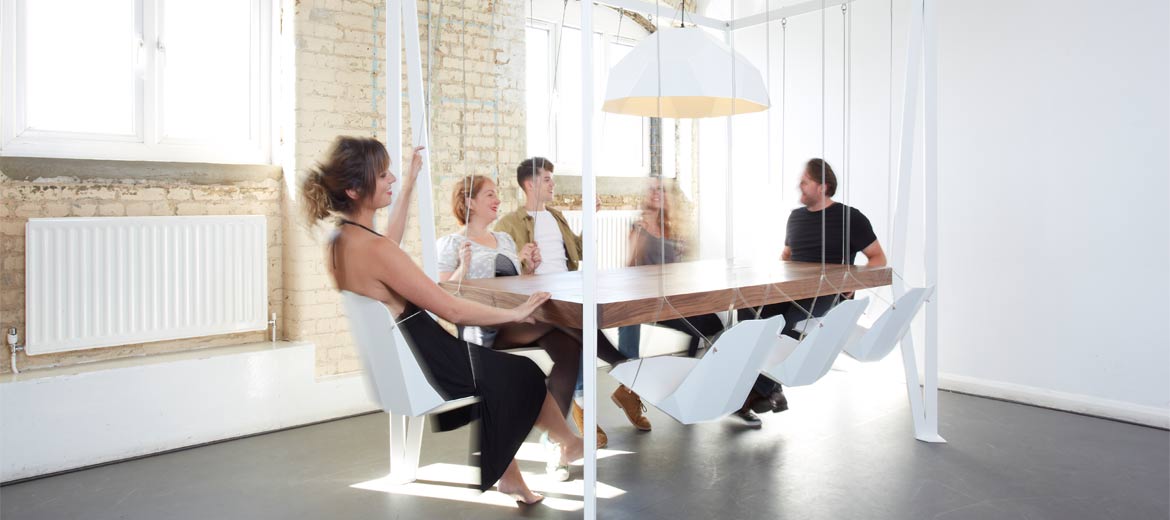 Bring the playground into the boardroom or dining room with the Swing Table. Snap your staff or dinner guests out of the doldrums; meetings or dinners will become a fun and inspiring experience.
A Geo lampshade and the hanging chairs are suspended from the four-poster frame around the table top.
This playful design will delight and inspire and it makes vacuuming a breeze!
PRODUCT DETAILS

Materials
Walnut and Oak from Forestry Stewardship Council managed forests and other controlled sources. Powder-coated mild steel.

Finishes
Available in a number of bespoke finishes. Please contact us with your requirements.

Dimensions
4 Person (L)160cm (W)160cm (H)220cm
6 Person (L)220cm (W)160cm (H)220cm
8 Person (L)235cm (W)160cm (H)220cm
10 Person (L)330cm (W)160cm (H)220cm
12 Person (L)330cm (W)200cm (H)220cm

Delivery Times
This product is made to order by local artisans
and in-house craftsmen, using ethically sourced materials, so please allow 8-12 weeks for delivery.