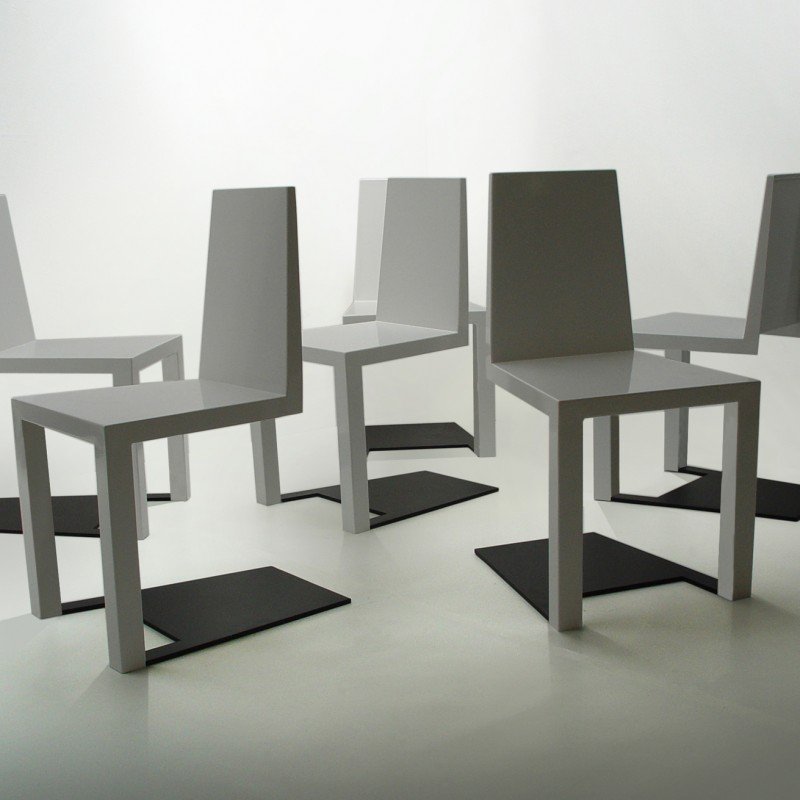 Shadow Chair
"Illusion is the first of all pleasures." - Voltaire
Without a shadow of a doubt this chair will have you mesmerised by its gravity defying abilities. No, it's not a magic trick by Derren Brown, it's a trick of the eye by Duffy London; the secret is that the shadow is actually part of the chair.


PRODUCT DETAILS
Materials
Powder-coated mild steel, polished stainless steel.
Walnut from Forest Stewardship Council managed forests and other controlled sources.
Finishes
Available in a number of bespoke finishes. Please contact us with your requirements.
Dimensions
(L)60cm (W)45cm (H)85cm
Delivery Times
This product is made to order by local artisans
and in-house craftsmen, using ethically sourced materials, so please allow 8-12 weeks for delivery.